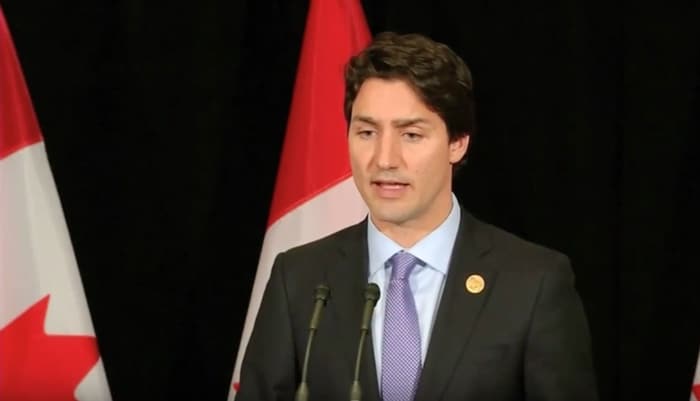 The Canadian Government clarified its plans on Monday to accept 25,000 Syrian refugees by December 31 and offered some details about their plans to try and make that happen. Among the details: gay men will be included while single straight men probably won't.
Security concerns over extremists potentially slipping in to Canada mean the Liberal government will likely exclude unaccompanied males from its planned resettlement of thousands of refugees. But gay men will be among the Syrian refugees the government is willing to bring in under a plan that will otherwise welcome primarily women, children and families.
The government is aware that gays could be persecuted, and therefore plans to include them in the selection process aimed at rescuing some of the region's most vulnerable refugees.
Some lawmakers are concerned about the sweeping nature of the policy, however:
But in a statement Monday, NDP Leader Tom Mulcair worried about a sweeping ban on lone-male refugee claimants.
"While security concerns remain of vital importance, will a young man, who lost both parents, be excluded from the refugee program?" Mulcair asked.
"Will a widower who is fleeing Daesh (another name for the extremist Islamic State) after having seen his family killed be excluded? This is not the Canadian way."