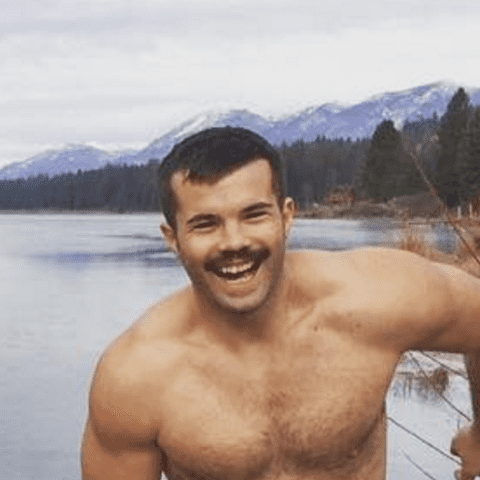 Out gay Australian bobsledder Simon Dunn has shared a revealing outtake from his recent trip to Montana.
Earlier this week, we watched Dunn look every bit the lumbersexual as he got down and dropped it low to Pitbull's song "Timber" out and about in Montana. What we apparently missed from his previous documentation of his trip was a naked run around the state as evidenced by the below Instagram captioned, "That time I ran around Montana naked."
https://instagram.com/p/-k1uB4tC7p/?taken-by=bobsleighsimon
Dunn has amassed a solid social media following since coming out and it's moments like this that explain why.
You can check out a work-unfriendly photo of Dunn making a pit-stop during his naked run through the wilderness of Montana, HERE.