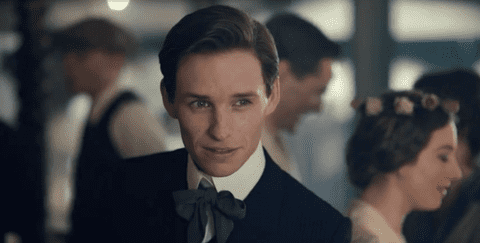 The first clip from The Danish Girl has just been released showing trans pioneer Lili Ebe before her transition.
In the video, Einar (Eddie Redmayne) and wife Gerda (Alicia Vikander) attend a costume party with a group of well-heeled bohemian artists. After a friend regales the couple with her sexual escapades, Einar and Gerda share how they met and fell in love. Gerda recalls that it was she who asked Einar out. Gerda also says of kissing Einar for the first time, "It was the strangest thing. It was like kissing myself."
Watch the new clip from the upcoming film below.
The Danish Girl is directed by Tom Hooper (The King's Speech, Les Misérables). It opens in select theaters on November 27.