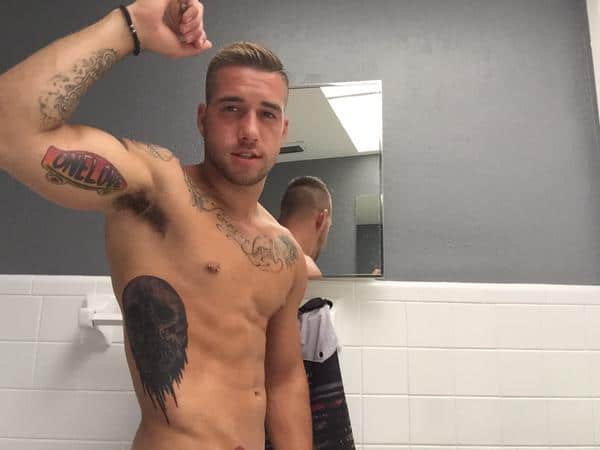 Gay adult film actor Dimitri Kane has passed away at the age of 20.
Initial reports suggested that Kane had taken his own life on Sunday. However, new details have emerged pointing towards an accidental drug overdose as the cause of Kane's death.
The (very work-unfriendly) gay adult film blog Str8upgayporn reports,
"A source close to Dimitri Kane's family (who were all aware of and supportive of the performer's adult film career) has now told Str8UpGayPorn that his death was due to an accidental drug overdose, not suicide. An autopsy is still pending, and this post will be updated as details become available."
Kane reportedly had performed for a number of gay adult film studios, including ManRoyale, Pride Studios and Men.com.
RIP, Dimitri.
See a few photos of Dimitri Kane below.
https://twitter.com/Dimitri_KaneXXX/status/657965821449379840
https://twitter.com/Dimitri_KaneXXX/status/640987541185802240
https://twitter.com/Dimitri_KaneXXX/status/633848575198425088
(Top photo via Twitter)