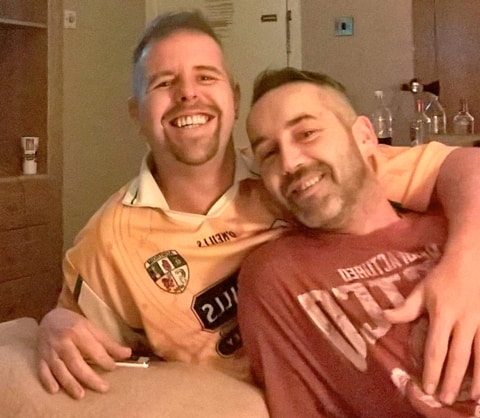 A gay couple has filed suit asking that their marriage, which took place in England, be recognized in Northern Ireland.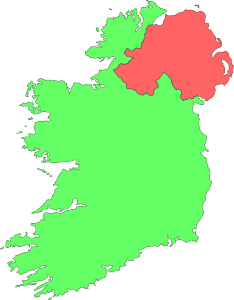 In June, two same-sex couples that were the first to enter civil partnerships in 2005 — Grainne Close and Shannon Sickles, and Chris and Henry Flanagan-Kane (above) filed a High Court challenge to the marriage ban. That case is expected to be heard next month.
The Belfast Telegraph reports:
'X' and his husband are from Northern Ireland and were lawfully married in England in 2014. Neither can be named because of a court ruling.
While this will be the first legal case of its kind in the UK for the right of same-sex marriages to be recognised in Northern Ireland, another challenge involving the first couples to enter civil partnerships will be heard in the High Court on December 3-4.
Last week, the Assembly voted in favour of allowing same-sex marriage for the first time, but a DUP petition of concern vetoed any change.
X's legal challenge is being supported by gay rights group The Rainbow Project and funded by Public Interest Litigation Support (PILS).
The case is scheduled for a two-day hearing but both sides are expected to file an appeal immediately should the court not rule in their favor.