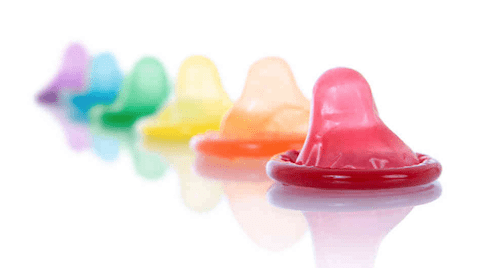 A ballot initiative from L.A.-based AIDS Healthcare Foundation that would require adult film actors to wear condoms for their scenes is set for Californians to vote on in 2016.
If Californians pass the measure then movie producers must pay for actors vaccinations, STD testing and medical exams along with requiring actors to wear condoms during their sex scenes; Violations of the new rules could incur fines up to $70,000. AHF President Michael Weinstein, who got the measure on the 2016 ballot after collecting 336,000 signatures, expressed confidence that Californians will pass the measure next year. Via The Hollywood Reporter:
"It's another milestone – the qualification of this initiative. We've taken polls that show, statewide, 71 percent support. We're very confident that we will be successful on Election Day. There is no area of employment where safety is optional."
The AHF initially proposed the measure in 2012 but failed to meet the ballot. Adult film industry proprietors argue that rigid HIV testing regulations are already in place, with organizations like the Free Speech Coalition contesting that the measure only serves to stigmatize adult performers and empowers people to unjustly harass and extort adult performers.
Several adult film studios that regularly used condoms have started shooting bareback, or condom-free scenes, with their performers including studios like Lucas Entertainment and Randy Blue within the last few years. Adult film producers like Michael Lucas have taken to implementing and supporting PrEP among their performers and the general public, with scientific studies proving that a steady PrEP regimen effectively halts the transmission of HIV however, does not effectively prevent the transmission of other STD's.