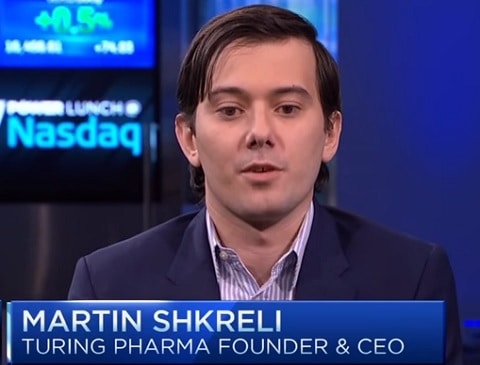 Despite pledging to cut the price of Daraprim – a preferred treatment for toxoplasmosis, a rare parasitic infection that affects people with weak immune systems including those with HIV – Turing Pharmaceuticals has announced it will only provide discounts of up to 50 percent, for hospitals.
Turing founder Martin Shkreli acquired the 62-year-old drug in August for $55 million and immediately raised the price from $13.50 to $750 per pill.
According to Dr. Carlos del Rio, chairman of the HIV Medicine Association, the drug can be "made for pennies."
Despite announcing the 50 percent price cut for hospitals – which will mean most patients' co-payments will be capped at $10 or less a month – the huge payments by hospitals will drive up future treatment and insurance costs.
Turing has also announced the option of buying 30-pill bottles instead of 100-pill bottles to reduce hospital stock costs, reports the Associated Press.
Del Rio said the cost changes are "just window dressing" because most patients are treated at home following an initial stay in hospital.
The change in pricing structures comes after Imprimis Pharmaceuticals started selling a custom-made version for 99 cents per capsule. Dr. Warren Dinges of the Seattle Infectious Diseases Clinic said a HIV patient was quoted a price of $27,000 for a month's supply. Instead, he got Ingris to make a custom version for less than $100 per month.
Impris is now working with insurers to get them to cover the cost of their products. The company is also considering providing cheaper versions of other drugs that have recently had their prices hiked up.