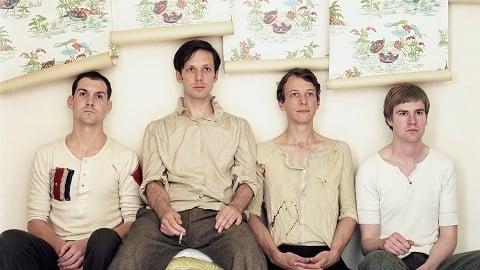 This week in new music: British Sea Power present epic new versions of old tracks with much added brass, a high school project leads to a surprising debut for Bitter's Kiss, Long Beard get you through late nights with Sleepwalker and for some reason The Strokes' Julian Casablancas covers Milli Vanilli's "Girl You Know It's True."
---
British Sea Power – Sea of Brass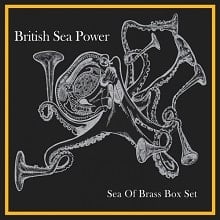 When English indie/art rock act British Sea Power (above) pretty much erupted onto the scene with their 2003 debut album The Decline of British Sea Power, it was clear to anyone paying attention that here was a band with something to say, an original way to say it and an urgent need for you, the public to hear.
With successive albums, the band have cemented their position as a distinctive voice and the urgency and willingness to experiment has never waned (see 2013's From the Sea to the Land Beyond, an instrumental soundtrack for 1934 film Man of Aran).
Sea of Brass is a collection of tracks from their entire output re-recorded with brass instrumentation.
So like the 2013 soundtrack, Sea of Brass is a concept album of sorts and as is often the case with such efforts, the idea is sometimes more effective than the final result.
That's not to say that Sea of Brass is in any way a failure. Fans will recognize that British Sea Power are rarely going to make another British Sea Power album. What has kept them afloat and vital for over a decade is the very fact that they refuse to get stuck in a rut.
The album has been accused of bloat, given that the full package includes three CDs and a live DVD. That I can't comment on as I haven't seen or heard the full release. However, if you fancy something truly different the main CD release of eight tracks is a treat.
[soundcloud url="https://api.soundcloud.com/tracks/207482536″ params="auto_play=false&hide_related=false&show_comments=true&show_user=true&show_reposts=false&visual=true" width="100%" height="450″ iframe="true" /]
https://www.youtube.com/watch?v=uIsc4d_5FW0
---
Bitter's Kiss – Bitter's Kiss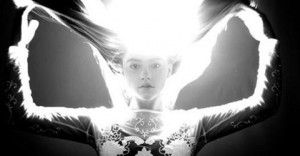 Bitter's Kiss is not unique but rare in that it is a father/daughter duo.
Currently still in high school, the self-titled debut album is a showcase for Chloe Baker's songwriting skills, distinctive vocals and ability to dissect the teenage mind, be it obsession on the opening title track or a cousin's suicide on "The Rope." Her father Michael provides backing and impeccable production for Chloe.
The album can't be placed easily in one genre – it can in fairness be taken as a school project – and there is country-ish music mixed with downtempo electro pop and songs you could almost imagine a happier version of PJ Harvey doing 20 years ago. However, Baker is clearly finding her voice and if she can knock out this eight-track debut there are surely great things to come.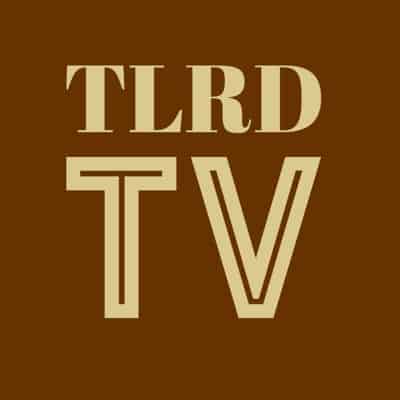 ---
Long Beard – Sleepwalker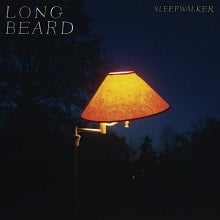 Dreamy indie act Long Beard is headed by Leslie Beard who wrote most of the songs on this album "very late when everyone else was asleep" which is evident on even the first listen.
On tracks like the beautiful "Hates the Party," Beard sounds like she has in fact just come home from an all-nighter at which the best of times was not had.
On others like "Summer Fall" and "Morning Ghost" you might be forgiven for thinking you're listening to The Cranberries on Dolores O'Riordan's more introspective moments.
Think Mazzy Star via the Cowboy Junkies' seminal Caution Horses and you'll be on the right track.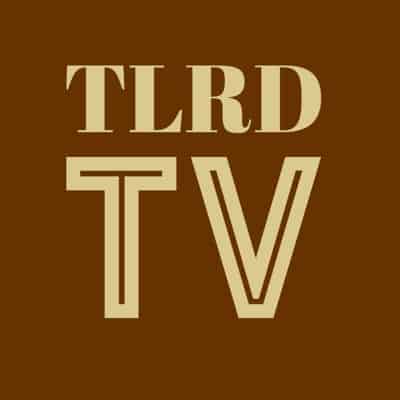 ---
And finally for this week, have a look at Julian Casablancas covering Milli Vanilli's "Girl You Know It's True" with his band the Voidz.