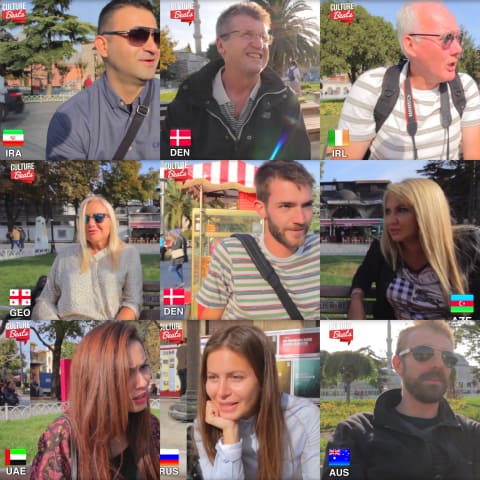 A new video from YouTube channel Culture Beats asks people from around the world, what would you do if your child was gay?
The people interviewed are both young and old and come from all different corners of the world.
Many indicated they would support their children if they were gay while others shared more disturbing reactions. A woman from Austria remarked, "You can't do anything about it because it is not a decision he makes. He was born with this kind of orientation." Meanwhile, a woman from the United Arab Emirates had almost the exact opposite reaction. "I will kill him," she said.
An Irish couple touted their country's recent nationwide referendum on same-sex marriage, saying they were very proud to be the first nation to pass marriage equality by a popular vote. Of having a gay son, the man from Ireland said, "I'd like to understand how he feels…I would wish that he could find happiness."
A woman from the former Soviet republic of Georgia seemed to get it: "You cannot change him. He'll live his life so let him live his life." And, perhaps most surprisingly, a woman from Russia urged tolerance, saying, "God say that we can't judge."
One Iranian man, however, lamented the possibility of having a gay child, saying, "I would probably be sad…But maybe I would accept it in the end. You cannot get rid of your children. But I would not be happy, no." And for a woman from Azerbaijan, she would "be very upset" and would consult a doctor to "see why he's gay"–if it's "his hormones, then it's from God. If it's because of society, then I will help him," she said.
Watch the video below: