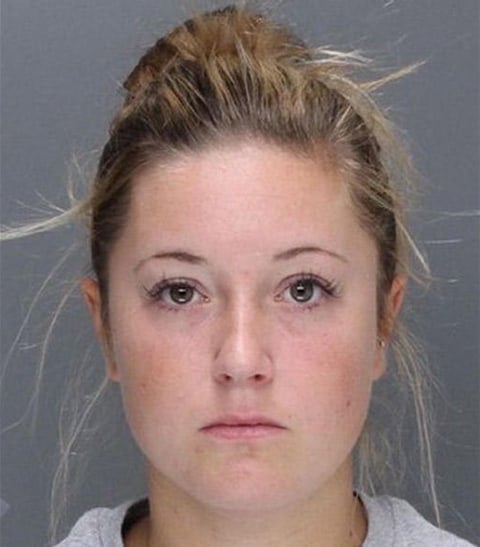 Homophobic tweets posted by accused Philadelphia gay basher Kathryn Knott will be admitted as evidence in the trial against her set to start next month.
Knott is accused of savagely attacking a gay couple in City Center, Philadelphia on September 11, 2014 while shouting gay slurs. While her two cohorts in the attack accepted plea deals, Knott, the daughter of Bucks County, Pennsylvania police chief Karl Knott, opted instead to fight the charges against her in court.
Knott faces one charge of conspiracy, two counts of aggravated assault and other related offenses. Knott will not be charged for a hate crime as Pennsylvania's hate crimes legislation does not apply to crimes motivated by anti-LGBT animus.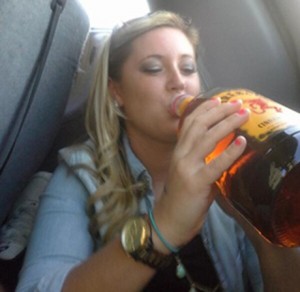 Knott's anti-gay tweets were first exposed by activist Scott Wooledge in the aftermath of the gay bashing, as we previously reported. The judge in Knott's trial decided that those tweets, because they are of an anti-gay nature, would be admissible in the trial despite her defense attorney's objection (he labeled the attempt to admit them "character assassination"). However, other tweets showing Knott's history of heavy drinking and making hateful remarks towards other minorities were deemed inadmissible.
A Common Pleas jury is expected to hear that Knott, 25, of Southampton, had posted the following on her @kathryn_knott Twitter account:
* "@krisssstenxoxo the ppl we were just dancing with just turned and mafe out with eatch other #gay #ew"
* "jazz flute is for little fairy boys"
* "@g0_nads he's gonna rip me today for my hair..just wait. #dyke"
* "this camo song is gay like all the other brad paisley songs"
Prosecutor Michael Barry said the tweets "clearly indicate a general dislike to a disgust of gays and lesbians and people of other backgrounds." Barry added, "She does not like gay people. This is why the fight happened. . . . She's one of the people who jumped in and joined the assault." Knott's attorney meanwhile insisted that Knott is not homophobic.