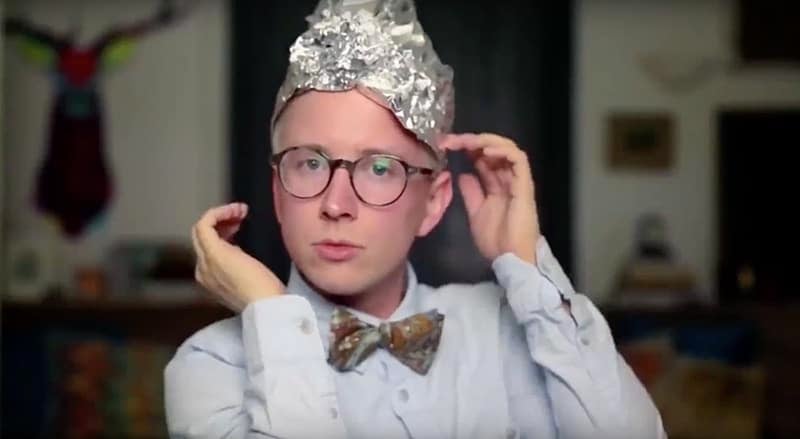 Tyler Oakley, the 26-year-old out YouTube star with more than 7.7 million subscribers, is now the subject of a new documentary that follows him (Truth or Dare style) behind-the-scenes on his recent Slumber Party Tour (in which he takes the stage in various onesies) and looks at his family life and the work that goes on to create his YouTube channel, along with his LGBT advocacy.
Oakley's mother and father weigh in on his sexual orientation and his fame as well.
Says his mom: "You get to be famous, and that's good and that's fun. It makes me happiest that you stand for good."
The film, Snervous Tyler Oakley, was directed by Amy Rice (By the People: The Election of Barack Obama) and offers a more intimate look at Oakley than what you'll find perusing his channel. It's getting a limited theatrical release on December 11 and will also be available online.
Check out the trailer which came out yesterday:
Watch: