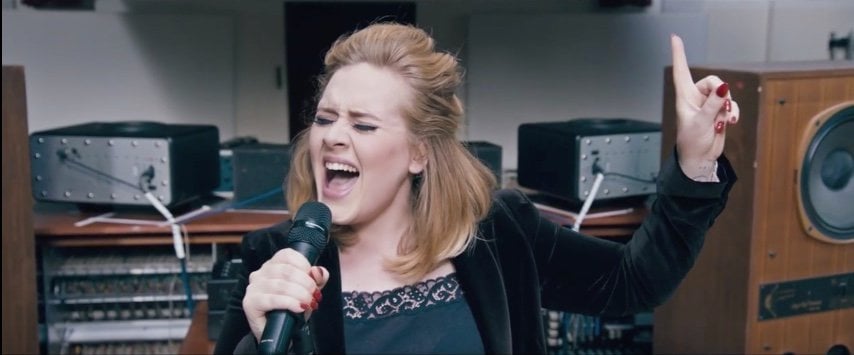 Following a brief tease yesterday on the UK's 60 Minutes, Adele has released a full version of her track "When We Were Young", recorded in a session at The Church Studios, London. The track was written with Canadian musician Tobias Jesso Jr.
"It's impossible to question why she's where she is once you sit down with her to write a song. She was the first introduction I had to somebody who could sing words on the spot that were actually great."
Rolling Stone's interview with Adele noted:
Her favorite track is the Elton John-ish ballad "When We Were Young," co-written with singer-songwriter Tobias Jesso Jr., which shares a tiny bit of DNA with "The Way We Were," a song that brought her to tears when she saw Barbra Streisand perform it in person at the Oscars.
And it's absolutely the lift that your Tuesday morning needs. Listen now!
Watch: