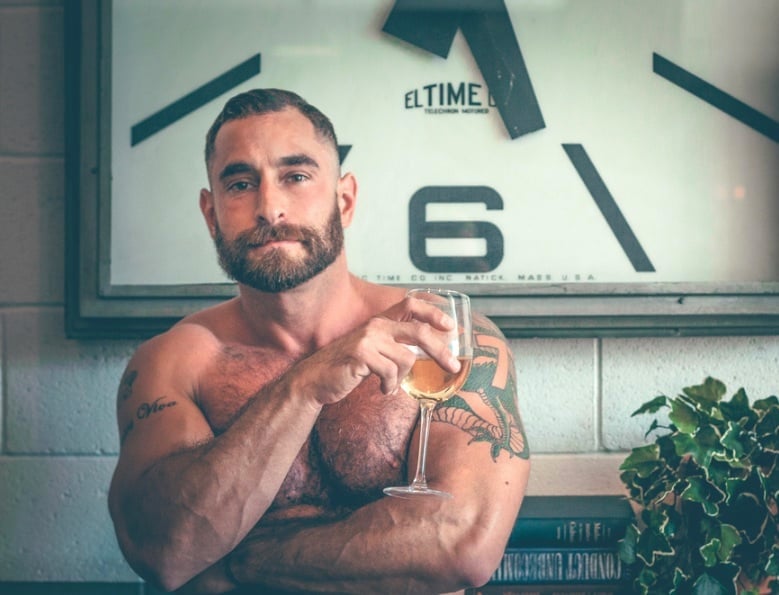 Like many people you might have a chance to do some cooking this week — maybe some old family recipes, traditional holiday meals, a Christmas roast, or some other comforting rustic meal. Today on Towleroad we've got a special exclusive premiere for those of you searching for a recipe or wanting to feast your eyes on a bigger piece of beef.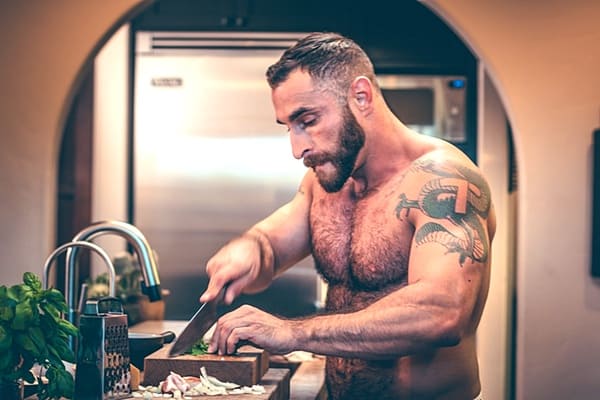 Meet home-chef Adrian De Berardinis and his new web series, The Bear-Naked Chef. Adrian is ready to show you how to pull together a dreamy chicken cacciatore while wearing only an apron.
Adrian told Towleroad:
"I'm at a juncture in my life where I am fearless about most everything. I am comfortable in my skin and it took me a long time to arrive at this place. My experience has brought me to this point of wanting to share who I am with the world, 'exposed and un-cut' as well as my cooking. I have a voice that wants to be heard. My cooking is my art, and I want to share it in my own way, in my own language. Why naked? Cooking naked sets me free. When I cook I'm in my most primal state of mind so it made total sense to execute it in the buff."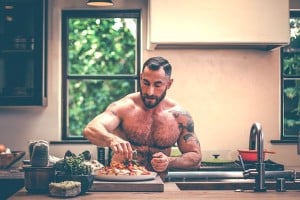 The series, produced by Brandon Roberts, plans to feature recipes Adrian learned while growing up in a foodie household in Toronto, Canada and cultivating his passion for authentic Italian cuisine via the caring hands of his mother and grandmother. He has worked in family-owned restaurants and pizzerias since the age of 11 and won an award for "Best Focaccia in NYC" while cooking at New York's famous east-village restaurant Frank. Adrian specializes in uncomplicated, regional Italian dishes but promises you'll see more on the series.
As far as his attire in the kitchen goes, Adrian told us about its specific challenges:
"Challenges would be that you must be careful, obviously with not injuring yourself. Splattering oil can hurt like a bitch…But It forces me to take extra care with what I'm doing and not rush and to stay focused. The reward is that you feel free when doing it. You feel sexy and a little naughty. But, I always keep my socks on…."
Check out the first episode (possibly work unfriendly):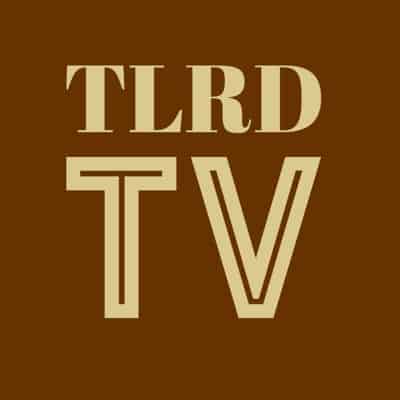 And you can follow Adrian and the show on Twitter at @chefbarenaked, on Instagram at @dbear97, and on Facebook.