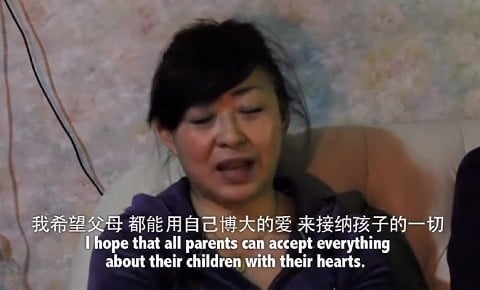 A Chinese filmmaker has won a court challenge to a ban of his gay-themed documentary Mama Rainbow. Fan Popo (below rights) says he hopes the victory will inspire others to stand up to anti-gay censorship laws in China.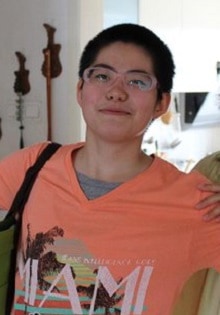 Fan sued China's media regulator, the State Administration of Press, Publication, Radio, Film and Television (SAPPRFT), after Mama Rainbow – which documents the real-life stories of six mothers and their gay and lesbian children – was removed from streaming sites in December 2014.
Under China's strict censorship laws, works addressing the real lives of gay people can sometimes only be screened privately.
Both Youku Tudou and 56.com had told Fan that his documentary was removed after they received a document stating the film violated SAPPRFT guidelines. However, the censorship agency later told Fan that it had never "released a document to delete and block" the film.
In last week's verdict, a Beijing court ruled that SAPPRFT was correct in stating that it hadn't released any document calling for the film to be banned. While the ruling does not make clear why the film was removed, Fan said it is a victory "because now knowing the agency did not release any document, I can require the video sites to put my film back."
However, Fan added that censorship laws in China often don't make sense. For instance, the film The Imitation Game was released in China in July and grossed around $7.7 million dollars nationally. Trying to decipher the logic behind censors' decision to allow that film to be released, Fan wondered if the film was permitted because Alan Turing "is a foreigner…so it is okay for him to be gay."
Additionally, Chinese censors for the first time approved a film with gay characters last September. The decision regarding that film, Seek McCartney, was seen as a sign of progress in a country where LGBT rights are not advanced and many Chinese gay men enter into fake marriages with straight women rather than come out to their own families.
Watch Fan Po's documentary Mama Rainbow in full, below.