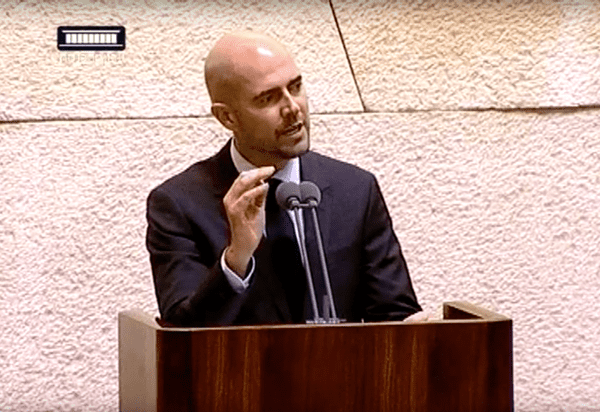 On Monday, ultra conservative Israeli lawmakers boycotted the swearing-in of the first openly gay legislator elected to the country's parliament, the Knesset.
Amir Ohana, a member of the Likud Party, was elected after Vice Prime Minister Silvan Shalom resigned due to allegations of sexual misconduct. The members who were notably absent during his swearing-in were of the United Torah Judaism (UTJ) party. Haaretz reports:
"The UTJ Knesset members did not leave the Knesset hall demonstrably, they simply were not enthusiastic to enter," [aUTJ source] said. "There is no decision not to cooperate with him. A few [ultra-Orthodox] MKs went up to Ohana after the swearing-in and congratulated him."
Despite their absence, Prime Minister Benjamin Netanyahu was present.
In a speech to the Knesset, Ohana spoke proudly of his advocacy for LGBT rights and called himself, "A gay person who understands that the flag we carry, lesbians and gay men, trans and bi, is the rainbow flag." He also spoke of the tragic killing of a young gay women during Jerusalem's gay pride this past year.
"I am here with all of who I am and what I am, what I've chosen and what I haven't, and am proud of this: Jewish, Israeli, Mizrahi, gay, Likudnik, security-ist, liberal and a free-market-economy man," Ohana said.
He said that as a Likud member he was sometimes considered a settler, and he was sometimes considered a Mizrahi, a Jew with roots in Muslim countries.
"When they stab to death – a young woman in the parade of love and tolerance – I'm gay, a gay person who does not hope the day will come but gets up and supplies it. A gay person who understands that the flag we carry, lesbians and gay men, trans and bi, is the rainbow flag."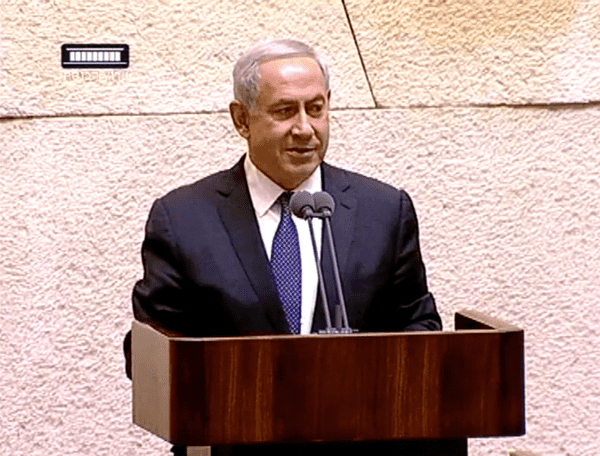 Prime Minister Netanyahu addressed the Knesset after Ohana:
"I want to make a clear point that may not be clear. Amir is the first clear, candid representative of the gay community who was elected in an open primary when he was completely out [of the closet]. He was elected by thousands of voters in the Likud primary," Netanyahu said.
"Amir represents very well our view of liberal nationalism. He believes in the rights of the Jewish people in their land, in protecting the country's security, civil rights, capitalist economics and a free market."
Netanyahu added: "I've had the chance to work with him. He is pleasant but firm in his opinions, steadfast in his principles, and I think he will be an excellent Knesset member and a bridge between different parts of the public. I receive him with respect and pride."
He is the father of four-months-old twins who were born from a surrogate mother in the United States. He also worked to help couples undergoing surrogacy in Nepal, who got stuck there after the earthquake, unable to bring their children home to Israel.
Watch video of Ohana at his swearing-in, below: