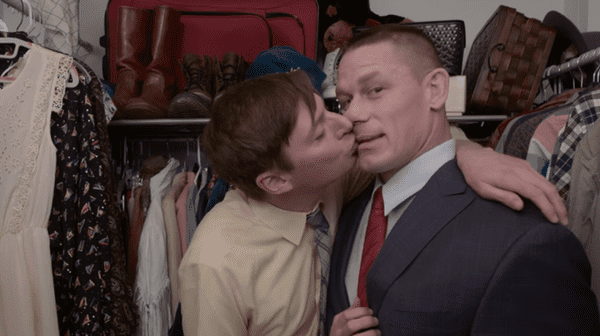 WWE Superstar and funnyman John Cena is worried a little gay smooch in a closet mind land him in hot water with his girlfriend.
Cena appeared on the web series 7 Minutes in Heaven created by SNL writer Mike O'Brien and answered O'Brien's questions about his workout routine, his appearance in the movie Sisters, what kind of trouble he got into as a teenager and his failed career as a limo driver.
7 Minutes in Heaven hasn't seen in a new episode in 4 years. Each segment ends with a smooch between O'Brien and his guest and this installment was no different. "So I had a good time," O'Brien says as he leans in and kisses Cena:
CENA: I think, I think that probably is going to get me in so much trouble with my gal but it was what you felt you needed to do.
O'BRIEN: Yeah, I mean, sorry to your gal. It was a one time thing. It has not been going on on the side for months.
CENA: It's cool. I'll tell you what we'll keep it European.
European with a dash of bro, more like.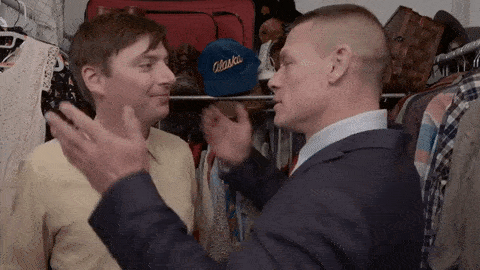 Watch John Cena below: