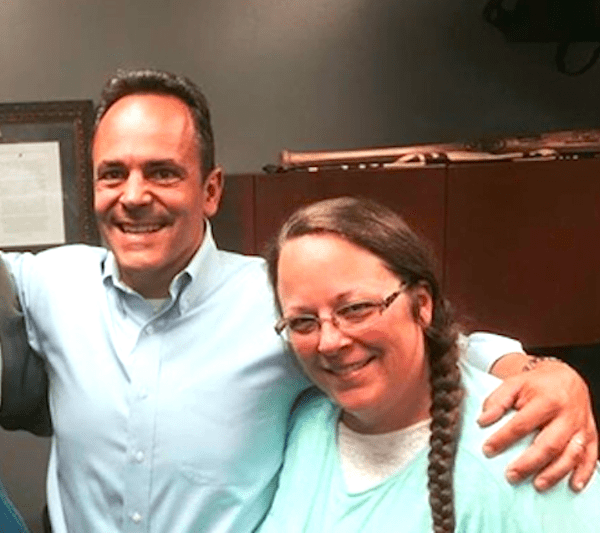 On Tuesday, Kentucky Governor Matt Bevin made good on his promise to remove clerks' names from the state's marriage licenses to allow county clerks such as Kim Davis to issue licenses without having to 'sign off' on them, so to speak.
Kim Davis has long held that having to sign a marriage license of a same-sex couple would violate her anti-gay religious beliefs.
Bevin made the changes to Kentucky's marriage licenses via executive order.
Davis' office had previously crossed out the place on the Kentucky marriage license form that requires her signature, replacing it with the county's name.
Though the removal of her name was a quick fix, controversy arose about whether or not the licenses would be legal without her name.
Bevin's executive order resolves this matter. It reads as such:
To ensure that the sincerely held religious beliefs of all Kentuckians are honored, Executive Order 2015-048 directs the Kentucky Department for Libraries and Archives to issue a revised marriage license form to the offices of all Kentucky County Clerks.  The name of the County Clerk is no longer required to appear on the form.