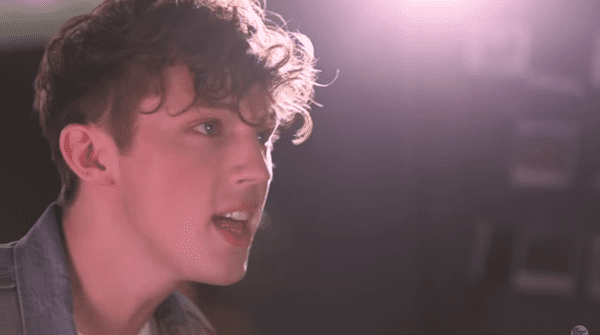 The multi-talented Troye Sivan can apparently add musical love therapist to his list of considerable skills.
The Australian singer/actor/YouTuber/activist performed a mash-up of Selena Gomez's song "I Can't Keep My Hands to Myself" and Justin Bieber's "Sorry" in a web video for The Tonight Show starring Jimmy Fallon.
While the two songs don't make a natural pairing in and of themselves, their subject matter as well as their singers mesh in a pop culture kind of way. Both songs are about exes in some form: Gomez's "Can't Keep My Hands to Myself" is about being obsessed with a handsome ex, whereas Bieber's "Sorry" is about a guy who begs his former flame, "Is it too late now to say 'Sorry?'" Also, there's the fact that Gomez and Bieber used to date.
So for now, Jelena is back together in music form, if not yet in body and spirit.
Watch Sivan bring Selena Gomez and Justin Bieber back together through music, below.
https://www.youtube.com/watch?v=uoKqysm3g4Y