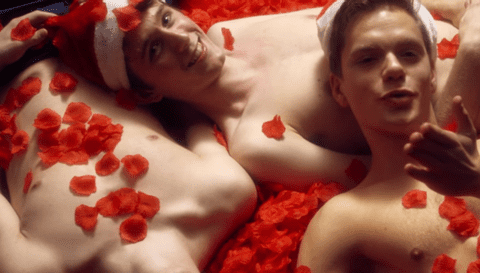 The boys from Oxford University's all male a capella group Out of the Blue have created a man-loving music video rendition of Eartha Kitt's classic Christmas tune, "Santa Baby", that is the perfect antidote to the holiday blues.
Out of the Blue are no strangers to irrepressible covers of pop songs, having taken on everything from Mariah Carey's "All I Want for Christmas" to Shakira's "Hips Don't Lie."
The boys' cover of "Santa Baby" ups the ante with both an impressive video shot all over Oxford and a gay lyrical change. One member, Tim, lying in bed, fantasizing about cute boys as he sings, "Santa Baby, think of all the fun I've missed… think of all the fellas that I haven't kissed."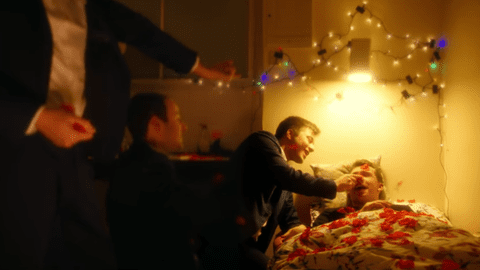 There's also plenty of boy band choreography, doo wop smooth vocals and even a top knot.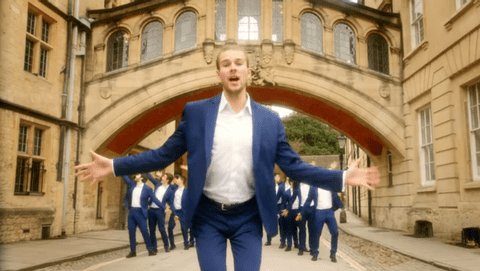 Plus, the song is for charity, with all proceeds from the sale of Out of the Blue's "Santa Baby" cover being donated to the children and hospice care facility Helen and Douglas House.
Watch the adorable music video below. And  buy the track and help support the Helen and Douglas House here.