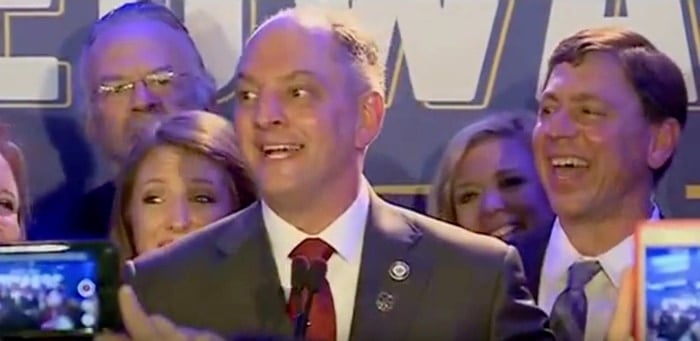 John Bel Edwards, who recently defeated David Vitter to become Louisiana's next governor, replacing anti-gay bigot Bobby Jindal, will protect the state's LGBT citizens via executive order, his campaign announced.
Edwards' directive would cover state workers and government contractors in agencies and departments he oversees. But executive orders don't necessarily bind parts of state government outside the governor's control, such as the judiciary.
The Edwards' transition team did not provide a timeline for when the order might be issued, but the Democrat will be sworn into office Jan. 11. The governor-elect told NOLA.com | The Times-Picayune directly a few weeks ago that he planned to sign such a document after he takes office. Two LGBT advocacy groups said Edwards has made similar commitments to them as well.
So-called "pro-family" groups say they'll fight against the order.
State and other workers in Louisiana can be fired from their job for being gay in most places, except for a few municipalities like Jefferson Parish, East Baton Rouge, and Lafayette Parish which have LGBT non-discrimination clauses covering their government workers.