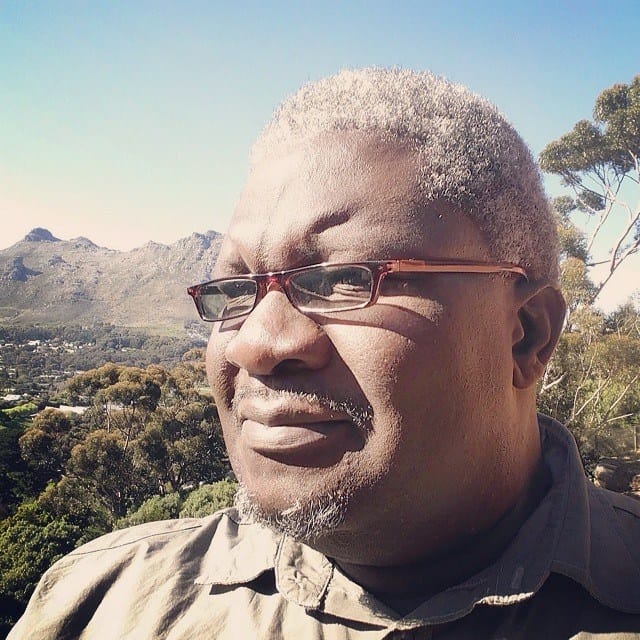 A so-called "legendary" Malawian musician and member of parliament cancelled a concert on Christmas Day because he saw two men kissing in the crowd, making him feel "dirty" according to a local news report. 
Lucius Banda shared his feelings about seeing the gay couple kiss and caress on Facebook, according to Nyasa Times. Banda said he "is not for homosexuality." He also added that he didn't call attention to the couple in the crowd because he felt the other concert-goers would assault them.
"Let me apologize to my fans for what happened yesterday. Even though I had two more songs to perform I had problems to continue after I noticed two men intimately engaging each other to the extent of kissing each other…The fact is that most people in the country are not for homosexuality and having made me mention them in public would have gotten the two men assaulted surely…I'm not musically funded by any western country. My donors who are God the father, the Son and the Holy Ghost [provide funding to me] with a no sodomy condition attached."
LGBT rights activist Gift Trapence took Banda to task for his remarks in an interview, as Malawian Watchdog notes:
"It is unlikely that LGBT people would be kissing at a concert by Lucius Banda who has been recently expressing hate of gays on social media. This was likely staged by people aiming to incite further hatred from him. It is also important to remind Lucius that Malawi is a secular State and everyone is entitled to attend public events in this country. When he says that gays are not allowed at his concerts he should know that such events have no place in this country.
"He should also be reminded that he is a secular musician who goes to beer drinking joints to entertain people. His shows are attended by different groups of people with different backgrounds and you cannot discriminate or insult such people based on whatever grounds. These are the people and fans who have made you to be a musician who you are now. I think Lucius has seen heterosexuals kissing many times during his shows where lots of things happen. May be it is a high time he considered singing in the church," said Cedep executive director Gift Trapence in an interview yesterday.
Banda was none-too-pleased with Trapence's remarks, and in turn labeled him as "heterophobic" in another Facebook post:
MY RESPONSE TO GIFT TRAPENCE'S STATEMENT IN TODAY'S NATION
I would like to make a cursory response to the statement made by Gift TRAPENCE on the issue relating to my Facebook status in which I registered my disgust over the actions of an openly gay couple kissing at Zitherepano. Let me begin by stating that I am a believer in traditional African values and therefore I have a God given right to comment on contemporary issues affecting malawians. If Mr TRAPENCE has the audacity to call me homophobic I have the right to retort and call Trapence Heterophobic. Let him not fool malawians that there is global consensus on Lesbianism Gayism. Even in the United States kumene a madzi tama kuti kuli ufulu, the issue Is polarised among the Democrats and republicans. The Democrats have a liberal view whereas republicans hold a traditional view that marriage is between a man and a woman. I am a man who upholds these traditional views and I have no apologies to make. I am a firm believer in natural law. By nature, we know that opposites attract. When they do not, something is intrinsically wrong. Olo nkhuku imadziwa kolowera. As Uhuru Kenyatta said to Obama recently the issue of homosexuality in Africa is a non issue. It must not be used to foster a culture or a philosophy on a people. Let change come originally on this issue not through force and imperial means. In this regard, I propose that malawi as country seriously considers holding a referendum on this matter to put this issue to rest! I rest my case!!