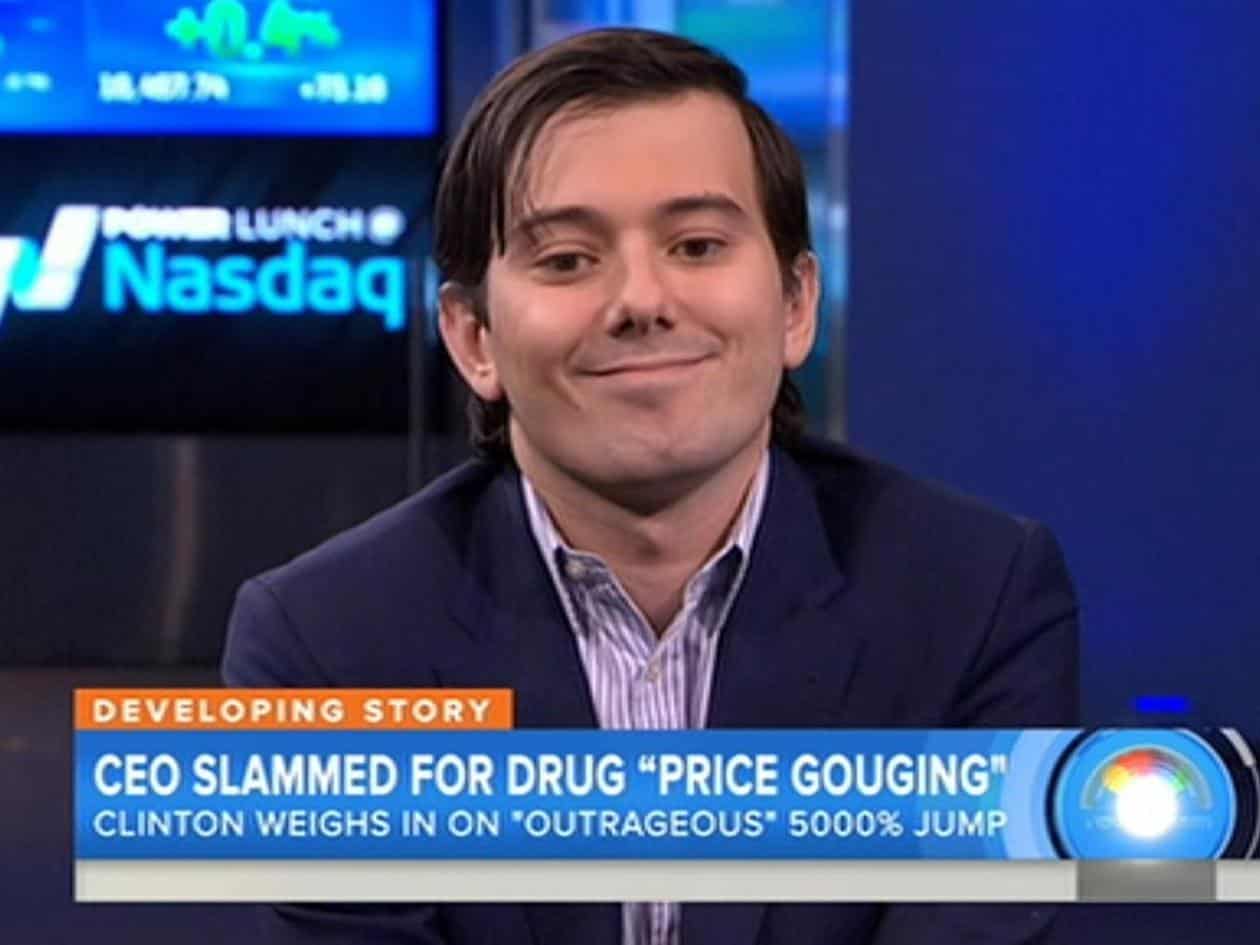 Martin Shkreli, the Turing Pharmaceuticals CEO who made headlines for hiking by 5400% the price of AIDS drug Daraprim putting it out of reach of most who needed it, has been arrested in a securiies probe, the AP reports:
Calls to an attorney that has represented Shkreli in the past were not immediately returned. His arrest was confirmed Thursday by FBI spokeswoman Kelly Langmesser.
The federal case against him has nothing to do with pharmaceutical costs, however. Prosecutors in Brooklyn charged him with illegally taking stock from Retrophin Inc., a biotechnology firm he started in 2011, and using it to pay off debts from unrelated business dealings. He was later ousted from the company, where he'd been chief executive officer, and sued by its board.
In the case that closely tracks that suit, federal prosecutors accused Shkreli of engaging in a complicated shell game after his defunct hedge fund, MSMB Capital Management, lost millions. He is alleged to have made secret payoffs and set up sham consulting arrangements. A New York lawyer, Evan Greebel, was also arrested early Thursday. He's accused of conspiring with Shkreli in part of the scheme.
Shkreli allegedly used Retrophin stock to "enrich himself" and "resolve claims" made by investors in MSMB Capital Management. The suit also contends that Shkreli prompted Retrophin to sign "sham consulting agreements" with other aggrieved investors in the fund, which reportedly lost millions of dollars.
In September, Shkreli, a former hedge fund manager, hiked the price of Daraprim, a drug used to help (among others) AIDS patients with compromised immune systems, from $13.50 a tablet to $750 per tablet. Turing announced it had raised $90 million from Shkreli and other investors in its first round of financing on the same day as the pricejacking.
Shkreli started Turing Pharmaceuticals, Daily Kos reported, "after a stint in his 20s as a hedge fund manager who shorted the stocks of pharmaceutical companies, and then tried to insert himself in the Food and Drug Administration's approval process when drugs made by the companies he was shorting were being considered for approval."
They added:
Now, you are probably wondering, why do our leaders let profiteers like Shkreli get way with this nonsense? The answer is that we are the only major country in the world that does not negotiate drug prices for all of our people. In Italy or France or Canada or Denmark or Germany, the government sits down with drug companies and says, "we will only pay you this much money for your drug in our country. Take it or leave it!" In the United States, Medicare — our single-payer program for those 65 and older who consume the majority of drugs in this country — is legally barred from negotiating lower drug prices. The American taxpayers must literally pay the price that Turing or Pfizer or any other drug company demands. It's blackmail. It's extortion.
Shkreli promised to drop the price of Daraprim shortly after the outcry but his solution pleased few.
Despite pledging to cut its price, Turing Pharmaceuticals announced it would only provide discounts of up to 50 percent, for hospitals. Shkreli later said he regretted that he hadn't charged even more for the drug.
Then, last week, Shkreli announced he was about to hike the price of another drug, which treats Chagas disease: "Mr. Shkreli said on a conference call with KaloBios investors last week that if the company won F.D.A. approval for benznidazole, it would have exclusive rights to sell it in the United States for at least five years. He said the price would be similar to that of hepatitis C drugs, which cost $60,000 to nearly $100,000 for a course of treatment. In Latin America, benznidazole costs $50 to $100 for the typical two-month course of treatment."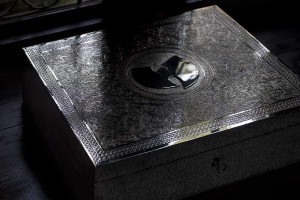 On another note, Bloomberg reports that Shkreli is also the mystery buyer of the only known copy of the new Wu-Tang Clan album that was recently auctioned for millions of dollars:
Having participated in bidding wars for companies and drugs, Shkreli says he had a feeling from the start that he'd made the highest offer for Shaolin. As it turned out, he was right. Shkreli won't say how much he paid. But someone familiar with the deal says that the Wu-Tang Clan sold him the album for $2 million. Before he closed on the acquisition, Shkreli was permitted to listen to a few more snippets to make sure it was all there. Shkreli delegated the task to an employee. The same month, news broke that Shkreli's new company, Turing Pharmaceuticals, had purchased an anti-parasitic drug called Daraprim and raised its price from $13.50 a pill to $750. Democratic presidential candidate Hillary Clinton denounced him. "Price gouging like this in the specialty drug market is outrageous," Clinton tweeted. Her Republican opponent Donald Trump also attacked Shkreli. "He looks like a spoiled brat to me," Trump said. The BBC wrote that Shkreli "may be the most hated man in America."…
…Shkreli seems more concerned about how the Wu-Tang Clan would react to the Daraprim dispute. "I was a little worried that they were going to walk out of the deal," he says. "But by then we'd closed. The whole kind of thing since then has been just kind of 'Well, do we want to announce it's him? Do we not want to announce it's him?' I think they were trying to cover their butts a little bit." Paddle8 says it doesn't disclose client information.
Developing…