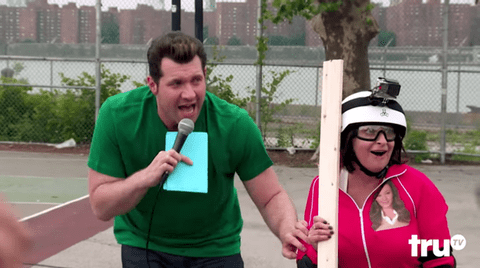 The gift that is Billy on the Street keeps on giving.
In the latest clip from Billy Eichner's TruTV show, Eichner enlists Rachel Dratch to tackle one of his toughest obstacle course challenges yet: 'Leah Remini's Escape from Scientology.' 
Billy explains what lies ahead for Rachel: "In the first few obstacles, you're joining Scientology. Then there's a twist. You decide you need to escape from the religion, save your kids, save your friends, and most importantly save your acting career."
Rachel must first sign a billion year contract with the Church of Scientology then marry a Scientologist — a cousin of Giovanni Ribisi, to be exact. But wait! Her new husband is gay! She must escape!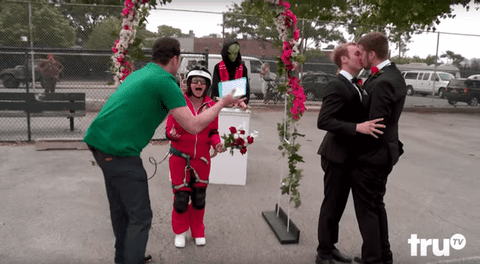 As Rachel and Billy try to move on to the next challenge, Rachel can't help but notice that her gay husband is still kissing his gay best man. Which leads to this gem from Eichner: "Yes I know! It's disgusting but it's also beautiful! Where's my GLAAD award?!"
RELATED: Billy Eichner Makes Amy Sedaris Climb Through 'Gratuitous Gay Sex' in Shonda Rhimes Obstacle Course – WATCH
Rachel must next fight to get a much-needed Xanax, find Shelly Miscavige, rescue her children from Scientology's Sea Org, wave hello to Elisabeth Moss, free John Travolta's shed of shirtless men–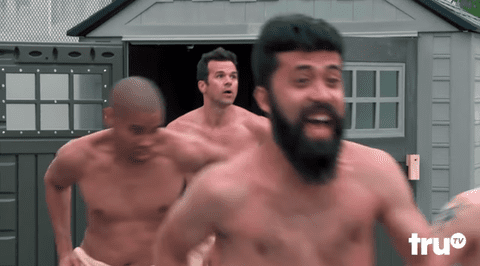 –climb the 'Dianetics' volcano and sign a TV Land contract!
Watch Rachel Dratch and Billy Eichner's hilarious and harrowing 'Escape from Scientology' below: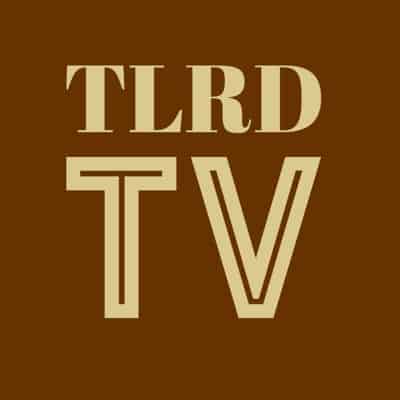 Also, did this remind anyone else of this clip from Family Guy?