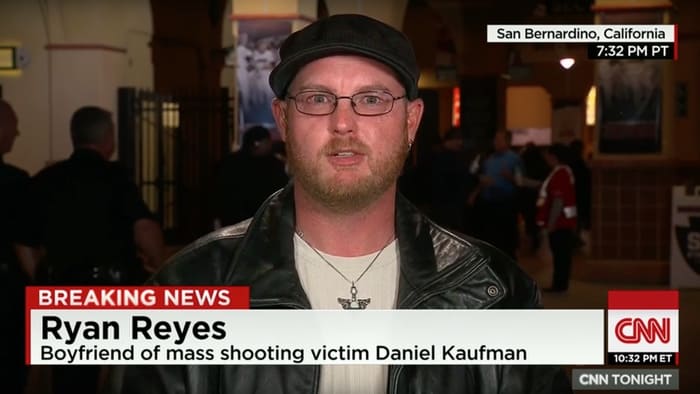 President Obama and First Lady Michelle Obama made a stop in San Bernardino, California on their way to a Christmas break in Hawaii to meet with the families of the victims of the terrorist attack there, and after meeting them each privately addressed them in a group setting at Indian Springs High School. They also met with San Bernardino Mayor R. Carey Davis and county Supervisor James Ramos, and with first responders.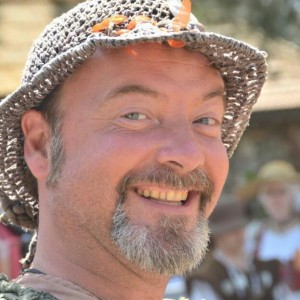 Among those with whom the Obamas met was Ryan Reyes, 33, the partner of San Bernardino Daniel Kaufman, 42, who trained developmentally disabled clients at a coffee cart at the Inland Regional Center where the shooting took place, and was credited with saving four lives before he was killed.
Reyes, said Obama expressed his grief over the family's loss, and offered the sympathies of the government and the nation.  "I could see that they were pained by what had happened," Reyes said. "Even under the circumstances, I consider it an honor to have met the president."
Reyes told Obama that he hoped the nation would see an end to the "anti-Muslim sentiment" that has flared up since the shooting. Obama agreed, he said, and told Kaufman's loved ones that he hoped the United States could "work together to eradicate the problems that cause tragedies like these," Reyes said.
He stopped short of calling it gun control, Reyes said, and did not discuss any specific policies, "perhaps for political reasons."
Reyes said he and Sandefur were the fifth family to meet with Obama, after which he returned home to Rialto. "It was a very nice experience," Reyes said. "I enjoyed it."
Some family members have refused to meet the President and First Lady Michelle Obama because they feel too much time has passed since the shootings.  Others have said that his visit is a mere layover on his way to vacation. At least one blames the President for the terror attack.
Reyes says of that criticism:  "Well, tough sh-t.  He didn't have to do it at all. Where is it written that he is required to do this? It's not like he's up for re-election and needs good press."
Obama made remarks following the meeting (transcript provided by the White House):
Hello, everybody.  Just had a chance to meet with the families of the majority of the victims of the San Bernardino tragedy.  It was so moving for Michelle and myself in part because it was so representative of the country.  You had people from every background, every faith.  Some described their loved ones who had come to this country as immigrants; others who had lived in the area all their lives — all of them extraordinarily proud of the work they were doing to keep people healthy and safe here in this community.
     And as difficult as this time is for them and for this entire community, they're also representative of the strength and the unity and the love that exists in this community and in this country.  And as we go into the holiday season, even as we are vigilant about preventing terrorist attacks from happening, even as we insist that we can't accept the notion of mass shootings in public places and places of work and worship, we have to remind ourselves of the overwhelming good that exists out there.
     And we met some of these folks.  Despite the pain and the heartache that they're feeling, they could not have been more inspiring, and more proud of their loved ones, and more insistent that something good comes out of this tragedy.  And many of them are already taking initiatives to reach out, to speak out on behalf of community and tolerance and treating people with respect.  Many were interested in how we can prevent shootings like this from happening in the future.
     It was a reminder of what's good in this country.  And I hope that's something that gives all Americans a sense of pride and a sense of hope as we go into our celebrations of our faith and our families and our country.