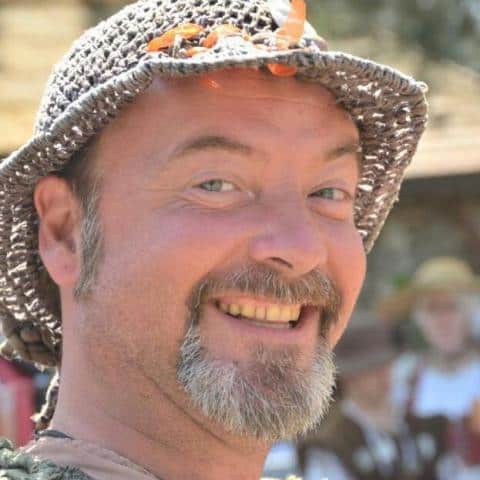 New information about the gay man killed in the San Bernardino shooting last week reveals that he was responsible for saving 4 people's lives before he was gunned down by terrorists.
As we previously reported, Larry Daniel Kaufman, a 42-year-old coffee shop manager at the Inland Regional Center for people with disabilities, was among the 14 slain in the attack orchestrated by Tashfeen Malik and Syed Farook. New accounts of that attack reveal that Kaufman was less concerned with his own safety than that of others as the massacre unfolded.
The Pride LA reports on Kaufman's heroic actions:
He was in the hallway of the facility as the shooting began. Daniel, always more concerned about everyone around him than himself, began screaming "Get out! Go!  Get out now! Hurry!" He began pushing people out of harms way, urging them to the safety of the door before he was shot and killed.
He is credited with saving 4 people's lives, according to sources close to Ryan Reyes, Kaufman's surviving partner.  Reyes will tell Daniel's story this week on the Dr. Phil show.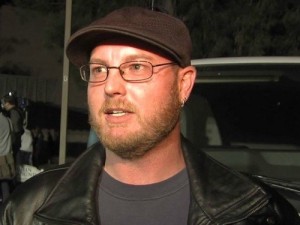 At a memorial service for Daniel this past weekend, Reyes "retold Daniel's favorite stories" and shared his love for making people laugh:
Daniel, a practicing Wiccan, was a regular participant at the Renaissance Fairs who also loved scary movies and comic books.  He was looking forward to Star Wars and had recently met Carrie Fisher, who played Princess Leia in the original Star Wars films.
"It didn't matter what type of mood he was in, if you were hurting, it was that bright cheery, 'are you ok? I'm going to make you laugh. I'm going to make you feel good again.' that was Daniel," Reyes said.
As for the anti-Muslim backlash that has popped up since the Paris and San Bernardino attacks, Reyes says such reactions betray Kaufman's memory:
"I speak for both Daniel and myself when I say that this attack should NOT encourage people to treat Muslims any differently than they would anyone else," said Reyes.
"This tragedy was committed by a radical group.
We do not hold all Christians accountable for the actions of the Westboro Baptist Church, so why do we blame all Muslims for the actions of THEIR version of Westboro? It makes no sense."