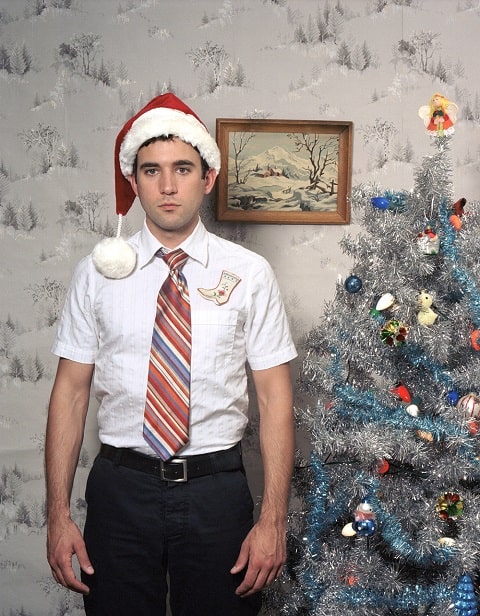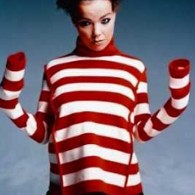 Overloaded on twee already?
While there's nothing wrong with pure pop Christmas pap from the likes of Mariah, Kylie, Justin and obviously Wham! here's a take on Christmas joy from alternative acts.
In no particular order, some are taking the you-know-what, some are serious competitors to "Merry Christmas Every One," and others are really rather glum.
Then there's the seriously OTT camp "Last Night I Spent Another Lonely Christmas" by Prince, the one song in the entire history of pop that doesn't appear to be anywhere on the internet. Possibly for the best, singing as he does "Baby, you promised me, you'd never leave, then you died on the 25th day of December." Thanks Prince.
---
The Boy Least Likely To – George & Andrew
A very lovely ode to Wham!, the 80s and Christmas classics. George Michael and Andrew Ridgely meet down the pub for a Christmas eve catchup.
Pet Shop Boys – "It Doesn't Often Snow at Christmas"
"Christmas is not all it's cracked up to be – families fighting around the blasted tree."
Cocteau Twins – "Frosty the Snowman" / "Winter Wonderland"
Eels – "Everything's Gonna Be Cool This Christmas" / "Christmas Is Going to the Dogs"
Sufjan Stevens – "That Was The Worst Christmas Ever"
Taken from the lovely Sufjan's 42-track Songs for Christmas album.
Laura Marling – "Goodbye England, Covered In Snow"
You wouldn't expect a hearty holiday singalong from the English singer-songwriter and you shouldn't. "Goodbye England, Covered in Snow" is about going home for Christmas and having a chat with your dad about arrangements for his funeral. Sigh…
Beck – "Little Drum Machine Boy"
Taken from 1996 compilation album Just Say Noël, Beck takes on the Crosby/Bowie classic in his own inimitable style.
The Sugarcubes – "Christmas Eve"
Surely one of the oddest recordings of all time, "Christmas Eve" is in fact a remix of sorts of "Birthday" by The Sugarcubes with Jim Reid of the Jesus and Mary Chain throwing in some hey-hey-heys. Nothing to do with Christmas at all.
Julian Casablancas – "I Wish It Was Christmas Today"
The Strokes frontman Julian Casablancas comes over all Slade on a (sort of) straight up alt rock holiday offering.
The Futureheads – "Christmas Was Better In The 80s"
Was it? Really? Couldn't possibly comment.
Crocodiles & Dum Dum Girls – "Merry Christmas Baby (Please Don't Die)"
In lieu of Prince's "Last Night I Spent Another Lonely Christmas," here's an alternative downer from Crocodiles and Dum Dum Girls.
Half Man Half Biscuit – "All I Want For Christmas Is A Dukla Prague Away Kit" /  "It's Clichéd To Be Cynical At Christmas"
The English anti-folk heroes with two inimitable takes on the holiday season.
Tracey Thorn – "Joy"
Taken from Tracey Thorn's gorgeous 2012 Christmas-themed album Tinsel and Lights.
They Might Be Giants – "Santa's Beard"
Frightened Rabbit – "It's Christmas So We'll Stop"
A 2011 heart-breaker from much underrated Scottish miserabilists Frightened Rabbit.
Tom Waits – "Christmas Card from a Hooker in Minneapolis"
Bright Eyes – "Blue Christmas"