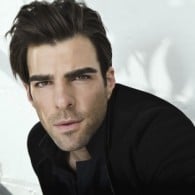 Zachary Quinto has narrated United Nations (UN) Free & Equal video on the social and economic costs of LGBT exclusion.
Free & Equal is a UN campaign for LGBT equality.
The campaign highlights that there are higher rates of poverty, homelessness, depression and suicide among LGBT people than in the general population.
Different laws and policies, says Quinto, would lead to "a world that is free and equal and more prosperous too."
Watch the video below.