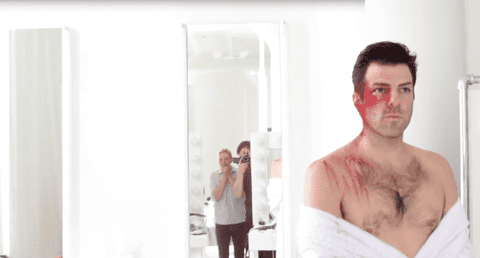 Zachary Quinto is again trying to clear up remarks he made last year about PrEP and HIV/AIDS that were interpreted by many as slut shaming.
"AIDS has lost the edge of horror it possessed when it swept through the world in the '80s…Today's generation sees it more as something to live with and something to be much less fearful of. And that comes with a sense of, dare I say, laziness…[On PrEP,] We need to be really vigilant and open about the fact that these drugs are not to be taken to increase our ability to have recreational sex…There's an incredible underlying irresponsibility to that way of thinking…and we don't yet know enough about this vein of medication to see where it'll take us down the line."
Speaking with Attitude magazine, whose cover he graces for their special Red Issue to mark World AIDS Day, Quinto clarified those remarks:
"If people are talking about it and having conversations, that's awesome. Performing in [Tony Kushner's AIDS-themed play] Angels in America made me realise had I been born a few years earlier I would have been in the sweep of that epidemic, there's no question about it. So maybe there's a proximity alert that goes off for me. I'm not trying to say people shouldn't take PrEP, or that people shouldn't have sex, or that sex isn't amazing. It is. I'm just saying we should support each other and be responsible, whatever that means to you."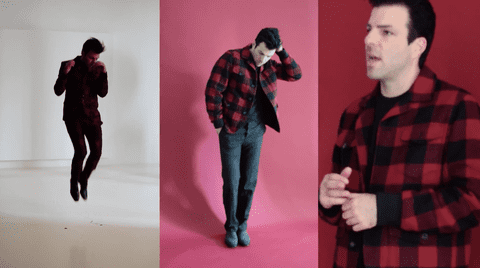 Quinto added that gay men have a responsibility to take care of their sexual health "in honour of an entire generation of men who were lost". He also said that the idea that he was "slut-shaming" anyone with his remarks was "absurd" because he 'loves sluts':
"Have as much sex as you want, and any way you want to have it, as long as you're accountable to the person you're engaging with. I don't think, frankly, that's a controversial thing to say. People said something about 'slut-shaming'. I'm like, 'Come on please, that's absurd. I love sluts.'"
Quinto previously addressed the controversy over his remarks on PrEP, saying, "I have heard too many stories of young people taking PrEP as an insurance policy against their tendency toward unprotected non-monogamous sex" and later that "slut shaming…is the last thing I would ever want to do."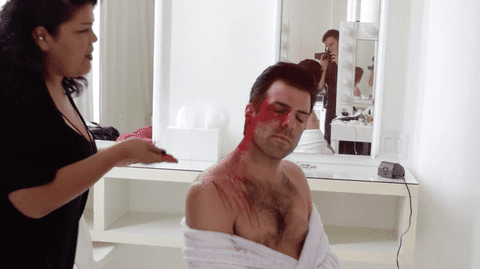 Go behind the scenes of Quinto's cover shoot for Attitude below:
Get Towleroad Headlines Daily.
News daily from one of the most trusted, independent, lgbtq owned and operated media outlets. Covering news, entertainment, science, media, art and more for almost 17 years.