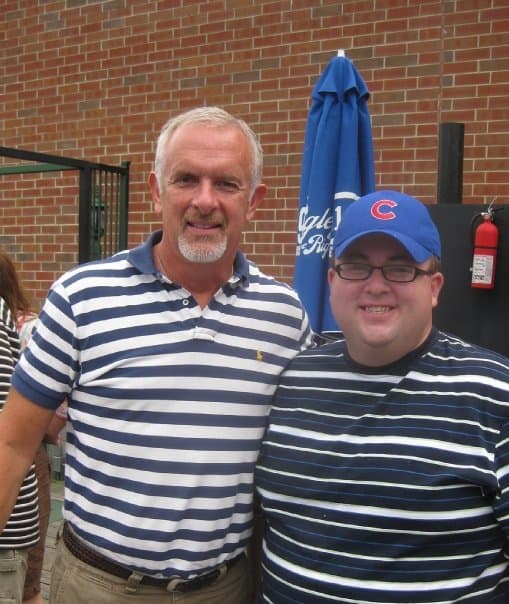 A Republican state senator in Indiana has introduced an LGBT civil rights bill that fails to offer any protections for transgender Hoosiers.
The new bill, SB 344, may have gutted transgender protections because a previously proposed bill, SB 100, failed to gain sufficient support in the state's GOP-controlled upper house. Both bills were authored by Senator Travis Holdman (above left).
Lawmakers in Indiana have been attempting to enact some sort of LGBT civil rights bill to clean up the mess they made after passing the anti-LGBT Religious Freedom Restoration Act last year.
Sen. Travis Holdman of Markle released the new proposal Thursday amid divisions in the GOP-controlled Senate over his previous bill.
Holdman's new bill would have lawmakers study the transgender rights issue after this year's legislative session. It also adds more robust protections for those with "sincerely held" religious opposition to gay people.
Unlike his prior proposal, the new bill would allow cities that previously passed LGBT rights protections to keep those ordinances on the books.
Freedom Indiana criticized Holdman's latest bill precisely because of its lack of protections for transgender Hoosiers. "This bill is a non-starter that offers zero protections for transgender people in Indiana," Jennifer Wagner, Communications Director for Freedom Indiana said in a statement issued Thursday. She added,
"Both SB344 and SB100 represent complicated attempts to cure a problem that requires a very simple solution. Gay and transgender people should not be subjected to legal discrimination in our state. The civil rights law should be updated to reflect that commitment and make it clear that we are an open, welcoming place to live, work and play. The more lawmakers try to dance around the need for real, clear LGBT protections, the more it looks like they want a way to maintain the status quo: a state where you can be fired, denied housing or turned away from public places because of who you are or whom you love."
You can read the proposed bill, HERE.