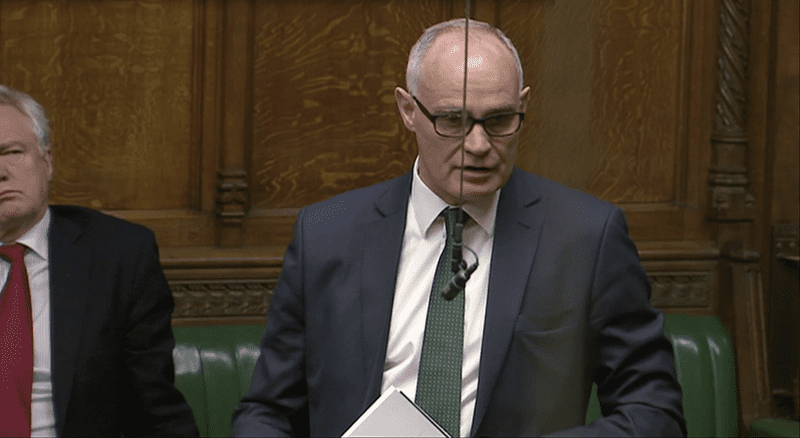 A conservative member of British parliament has outed himself "as a popper user" and has called a proposed ban on the sale of poppers "fantastically stupid."
Speaking before parliament on Thursday, gay Tory MP Crispin Blunt decided to share that he uses poppers to demonstrate a point that the commonly used substance is not a danger to public health. Said Blunt,
"There are some times when something is proposed which becomes personal to you and you realise the government is about to do something fantastically stupid. And in those circumstances one has a duty to speak up. I use poppers. I out myself as a popper user and would be directly affected by this legislation, and I am astonished to find it is proposing to be banned – and frankly so would very many other gay men."
He added, "It is manifestly stupid to go down the path we're going."
Newsweek reports on the law currently being considered in the UK that would outlaw poppers:
The proposed laws are aimed at banning so-called New Psychoactive Substances (NPS's), of which 100 were identified across the EU in 2014. MPs have welcomed the move to ban some NPS's, but some politicians and campaigners have said the legislation is rushed and will include substances which are not unduly harmful to users.
Of parliamentary support against a poppers ban, BuzzFeed adds:
Blunt was supported by fellow Conservative MP David Davis, who said he had spent "the morning reading about [poppers] on the web" and concluded they were not harmful but was concerned about the risk of blackmail to public figures who take poppers if they are made illegal.
Labour's Keith Vaz also urged the government to accept poppers do not pose a risk and should not be banned, and said the government had accepted they were "beneficial in enabling anal sex".
Another Conservative MP, Michael Fabricant, said he had also tried poppers but his "bottom remains intact".
I informed the Tea Room discussion on poppers that I had tried them, but that my bottom remains intacta. https://t.co/gTfgDB9Kj2

— Michael Fabricant 🇬🇧 (@Mike_Fabricant) January 20, 2016
Watch video of Blunt's speech, below.