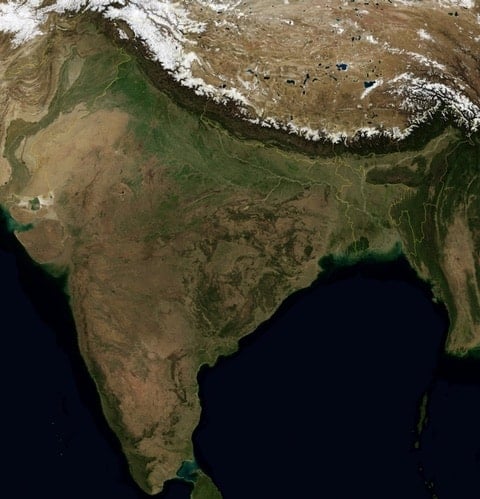 India's colonial-era law criminalizing gay sex was restored in a shocking ruling by the Indian Supreme Court in 2013 after being struck down in 2009.
India's Supreme Court is set to take up the matter again this week, DNA India reports:
The Supreme Court will hear in open court on February 2 a curative petition of gay activists challenging its verdict criminalising homosexuality in the country. A bench headed by Chief Justice T S Thakur agreed to hear the curative petition filed by gay rights activists and NGO Naz Foundation against the apex court's December 11, 2013 judgement upholding validity of section 377 (unnatural sexual offences) of IPC and the January 2014 order, by which it had dismissed a bunch of review petitions.
A curative petition is the last judicial resort available for redressal of grievances in court which is normally decided by judges in-chamber. In rare cases, such petitions are given an open court hearing. The petitioners, including the NGO, which has been spearheading the legal battle on behalf of Lesbian, Gay, Bisexual, and Transgender (LGBT) community, contended that there was an error in the judgement delivered on December 11 last year as it was based on an old law.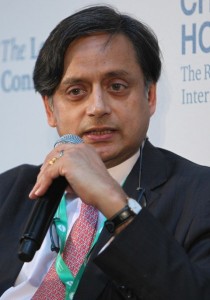 Congressman Shashi Tharoor introduced a bill into India's Congress in December which would have amended the country's antiquated ban on homosexuality, a leftover from British colonial reign. Tharoor's bill was soundly defeated by the Indian Congress in a 71 to 24 vote.
After the defeat, Tharoor told AFP:
"This is not about homosexuality as the opposition has caricatured it. It is about freedom, justice, equality of treatment and upholding the values enshrined in our Constitution. This law is from the 1860s and it has no place in the 21st century nor in people's private lives or in their bedrooms."
He has since launched a petition to build support around the issue.
It would be interesting to see what stand the NDA government takes on the issue. Although finance minister Arun Jaitely has criticised the SC verdict on gay sex, terming it as one of the worst judgments delivered by the top court, other politicians within the ruling party are not comfortable with decriminalising gay sex.
 Jaitley said penal provision criminalising gay sex should be done away with and the SC erred in upholding the Constitutional validity of Section 377 which makes gay sex an offence, punishable up to life imprisonment.