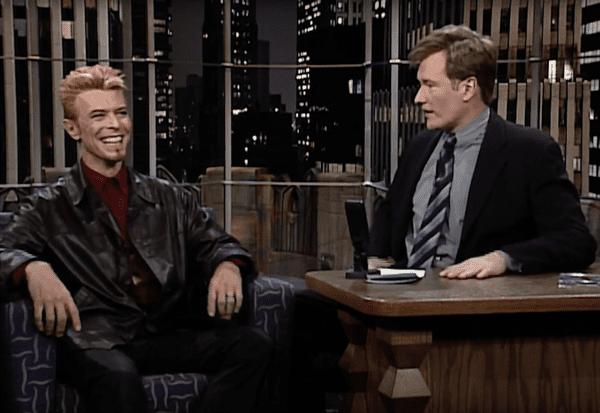 On last night's Conan, host Conan O'Brien reflected on the passing of rock legend David Bowie by revisiting his many appearances on O'Brien's previous show Late Night.
Said O'Brien, "He was on our show several times over the years and the man was always outstanding…People are remembering today what a phenomenal musician David Bowie was and, of course, that was the case. He was just mind-glowingly talented. But in my experience he was also an incredible nice person. He was fun. He was always funny."
Watch Conan remember some of his favorite moments with Bowie, below.