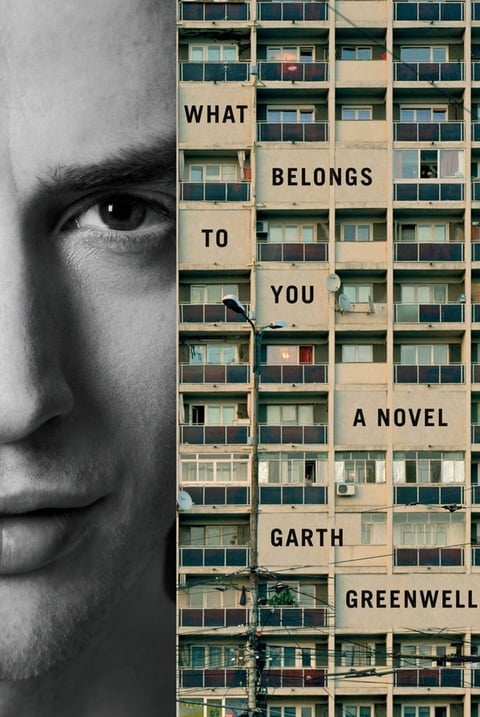 As our literary critic, Garth Greenwell has reviewed more than 30 books for Towleroad. So you're probably familiar with his byline here. What you might not know is that he has been working on his own novel, What Belongs To You, for the past 3+ years, and it just hit bookstores yesterday.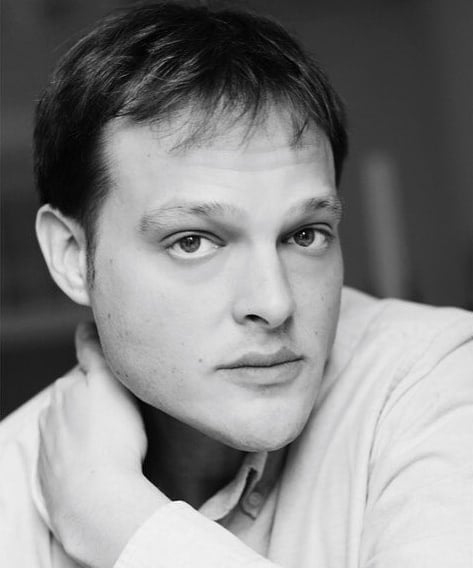 Garth has been receiving few reviews that aren't raves. Writing for the NYT, Dwight Garner called the novel "incandescent" and praised Greenwell's ability to "parse the largest questions about human loyalty and compassion," adding, "He seems to have an inborn ability to cast a spell." Reviewing for The New Republic, Jeffrey Zuckerman calls it "the Great Gay Novel for our times." And Ron Charles in the Washington Post called it "a perfect articulation of despair that anyone with a heart will hear."
Last fall, it got an amazing advance review from Kirkus: "The life of an American expat living in Bulgaria intersects repeatedly with that of a young gay hustler in this gorgeous debut novel from Greenwell….This is a project of rare discernment and beauty, and it is not to be missed. A luminous, searing exploration of desire, alienation, and the powerful tattoo of the past."
So, we're so excited today to have Garth read you a portion of the book himself, in our latest TowleREAD audio segment.
Garth provided us a bit of introduction to the segment:
"What Belongs to You is about the relationship between an American high school teacher living in Sofia, Bulgaria, and a young Bulgarian man he meets in a cruising bathroom. That first meeting, the very first chapter, is the scene I've chosen to read. What I wanted to do in the novel is show how, even in an encounter that's framed as a very simple transaction — you give me money, I give you sex — human beings are always emotionally messy creatures. The narrator thinks that the financial transaction might offer him some kind of control or mastery over the desire that has governed so much of his life. But it undoes him. I should say that toward the end of this excerpt there is a bit of explicit content. Thank you so much for listening."
[soundcloud url="https://api.soundcloud.com/tracks/242780532?secret_token=s-HMV8N" params="auto_play=false&hide_related=false&show_comments=true&show_user=true&show_reposts=false&visual=true" width="100%" height="450″ iframe="true" /]
Garth is a native of Louisville, Kentucky and has received several awards for his work, including the Grolier Prize, the Rella Lossy Award, an award from the Dorothy Sargent Rosenberg Foundation, and the Bechtel Prize from Teachers & Writers. He spent seven years working as a high school English teacher, the last four of them in Sofia, Bulgaria, and is a committed advocate for LGBT youth. He has been back in the states studying fiction as an Arts Fellow at the Iowa Writers' Workshop.
There is also an excellent interview with him about the book at The Paris Review.
Those of you in New York can see Garth read next week in Brooklyn and Manhattan and pick up a signed copy of What Belongs to You. Or you can buy it online.
In Brooklyn, he'll be at Book Court (with Hilton Als) at 163 Court Street at 7 pm on Wednesday, January 27 and at Community Bookstore (with Idra Novey) at 143 7th Ave at 7 pm on March 1, and in Manhattan he'll be at Three Lives & Company (with Hanya Yanagihara) at 154 W. 10th Street at 7 pm  on Friday, January 29.
He's also headed to Ann Arbor, Louisville, Lexington, Iowa City, Cambridge, Minneapolis, Chicago, Seattle, Portland, and San Francisco. Find the details of those dates HERE.
And congrats, Garth, from everyone at Towleroad.