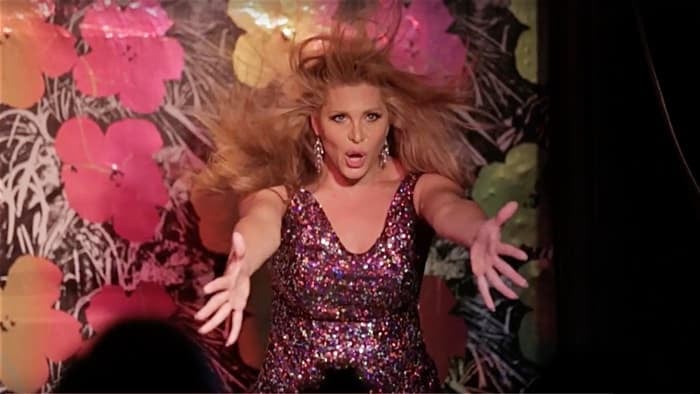 NYC gay bar Barracuda, the iconic Chelsea lounge which serves as the gayborhood's prime watering hole and has been a springboard for NYC drag queens for decades, recently had its 20th anniversary, and many of the performers who have appeared on its stage over the years came back to celebrate.
Daniel Robinson (the director seen in a recent viral clip we posted proposing to his boyfriend at Wicked) has produced a great clip of the evening featuring interviews with lots of those performers talking about its history and footage of owner Bob Pontarelli, an icon of NYC gay nightlife himself (he also owns and runs the Chelsea restaurant Elmo and Industry in Hell's Kitchen).
Featuring Candis Cayne, Sherry Vine, Jackie Beat, Shasta Cola Edie, Sweetie, Flotilla Debarge, Peppermint, Hedda Lettuce, Tina Burner, Bob the Drag Queen, Pixie Aventura, Al and Patty, Miss Cracker, Marti Cummings, Judy Darling, Destiny, Brenda Black, Cole James.
Said trans actress and performer Cayne: "I can go anywhere in the world and be on stage – I know that whatever comes at me I can handle because of what I learned at Barracuda."
Congrats to Barracuda for being a NYC staple for so many years. Still going strong.
Watch:
https://www.youtube.com/watch?v=_HW2jWeEJ6Q&feature=youtu.be