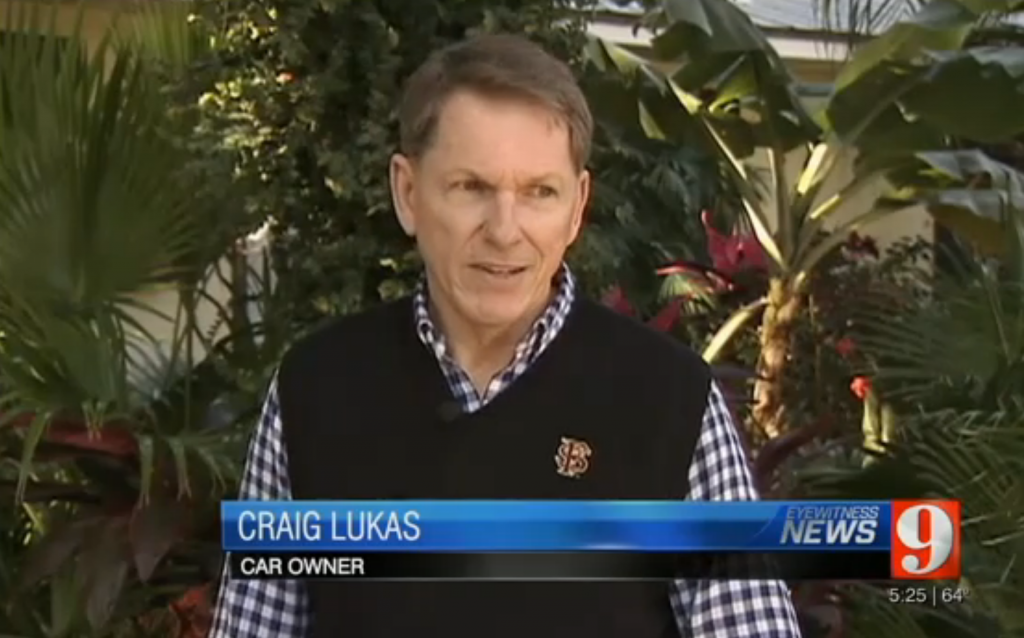 In some states, such as Oklahoma, motorists have fought for the right to have LGBT-themed license plates.
But one gay Florida man says he was offended when a Volvo dealership gave him a license plate for his new car that reads, "GAYW13."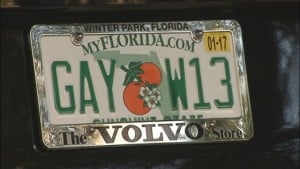 Craig Lukas purchased the vehicle with his partner from a dealership in Winter Park three weeks ago, but says he's kept it in the garage since then.
"We just prefer to remain quiet," Lukas told Orlando's WFTV Channel 9.
As it turns out, the dealership wasn't playing a joke on Lukas. The plate is one of many beginning with "GAY" that were issued by the state in the Orlando area, ranging from "GAYA01" to "GAYW35," according to the Florida Department of Highway Safety and Motor Vehicles.
"I asked the gentleman who sold it to us. I said, 'Is this for real?'" Lukas told the station. "And he says, 'What?' I said, 'Look at the license plate.' He said, 'Let me see what I can do, Craig.' He said, 'I'm sorry, I think every license plate we have has the word "gay" on them.' …
"There are plenty of combinations out there the state could have used," Lukas said. "It was definitely an oversight on the part of the state as far as I'm concerned."
After realizing its predicament, the dealership returned the plates to the county.
"These plates have been vetted by the state and we see no issue with them," the Orange County Tax Collectors Office said in a statement to Channel 9.
The state DMV said if drivers don't like the "GAY" license plates, motorists can exchange them, which Lukas plans to do.
Mind you, this is the same DMV that revoked the driver's license of a gay man last year after he used his married name to obtain it, leading to a lawsuit.
Who knows, maybe some homophobes at the DMV ordered the "GAY" license plates because they're angry still about the legalization of same-sex marriage. Or perhaps it was an LGBT employee who wanted to rub it in the face of the department.
In any case, we can't help but wonder what our old friend, Republican Attorney General Pam Bondi, has to say about all this.
Watch Channel 9's report below.