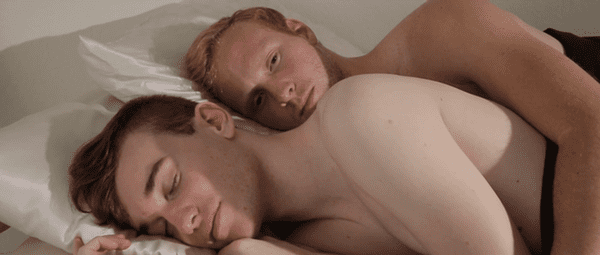 A new two-part web series looks at the joys of hooking up and what happens when a hookup becomes more than just sex.
The latest video from Kenny Moffatt of BuzzFeed opens with him taking you through some of his (apparently autobiographical?) rules for hooking up.
Says Moffatt in the video,
I love sex. And if you're not asexual, you probably do too. Guys, girls–I don't know if you know this, but there are a lot hot people out there. I can hear the slut shaming now. But having lots of sex isn't bad. You just have to be safe. And if you haven't been tested in the last three months. I don't f*ck with you.
He then details his key steps to a successful hook up — be clean, pre-game (with or without alcohol), be nice, and don't let your trick sleepover. But sometimes, rules are broken.
Watch and see what happens when Kenny turns to Grindr for a rendezvous and rules go out the window.