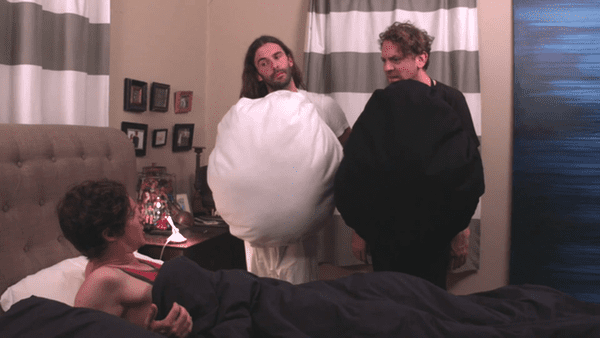 A new gay web series provides a comedic look at what happens when you're a young gay man and you get diagnosed with testicular cancer.
Written, directed and starring Byron Lane, Last Will & Testicle is based on Lane's own experience finding a lump on one of his testicles in August of 2015 and having surgery only two weeks later. He raised funding for his web series on Kickstarter and has received support from Carrie Fisher, the Livestrong Foundation, and the Testicular Cancer Society among others.
The show stars Beth Grant (The Mindy Project), Peter Porte (Baby Daddy), Drew Droege (aka "Chloe"), Sam Pancake (Arrested Development), Tara Karsian (Review), Jonathan Van Ness (Gay of Thrones), and Michael Chieffo (Argo).
Watch all 6 episodes as Lane goes through the stages of coming to terms with testicular cancer, below.