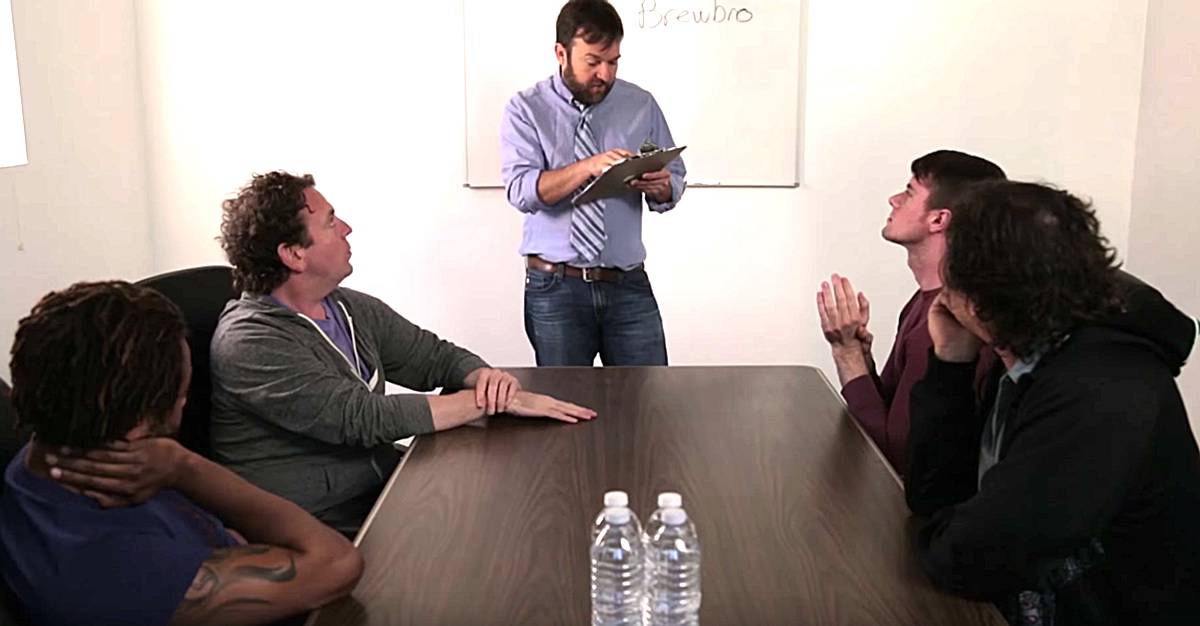 A beer maker comes calling to the gay community in Kyle Buchanan's latest sketch featuring Louis Virtel, Drew Droege, Parker Delon, Pete Zias, and Kevin Berntson.
Brewmasters has assembled a gay focus group to rebrand their flailing brand BrewBros.
"Ah, so we can gentrify it and make it cool so straight people will like it," Droege astutely pointed out.
"That's exactly right," beamed focus group leader.
So what are "the gays" into?
Find out below: