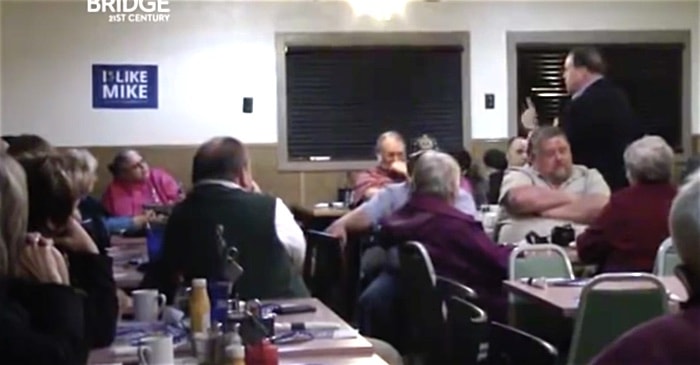 A woman at a Mike Huckabee gathering in Clinton, Iowa on Tuesday who said she was "sexually molested" as a child, got into it with Mike Huckabee over his support for the Duggar family, and there were fireworks.
"How come you support it? You support it on your websites when the Duggars came out and the son had molested their child you more or less said that you felt sorry for the parents," the woman says to Huckabee. "The parents let it continue for a year. It hurts my feelings that somebody like you is running for the American public."
Huckabee comes at the woman, outraged that she is accusing him of supporting child abuse.
Snaps the woman: "Oh it's alright it's your event but if somebody disagrees with you!"
Replies Huckabee:
"You read the tabloids. You read People magazine. You don't know. You come in here to confront me, which is fine, but you cannot abuse, which is what you're doing, the reputation of a Godly family who have been through hell…"
Says the woman:
"The parents knew about it. They let it go on for over a year. And you will cover up your tracks because you know what was happening."
Watch: