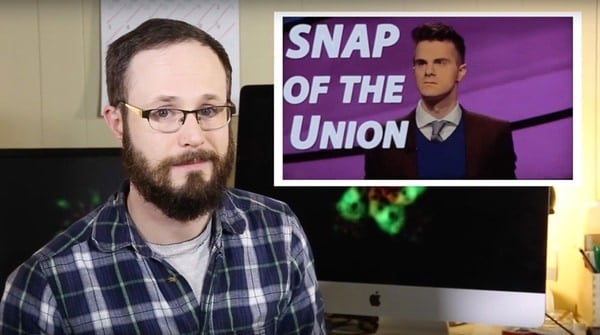 Last night's State of the Union address by President Obama mentioned LGBT people a number of times – in a way that would have been unimaginable several years ago, Matt Baume points out in a new video:
"The State of the Union… in the last few years has been awfully queer. Think back to where we were just a decade ago before Obama came to office. Only a handful of states had marriage, the government regularly deported same-sex spouses, gay soldiers were kicked out of the army, and the Oscars had never been hosted by a lesbian."
Baume ticks off Obama's long list of accomplishments and shames House Republicans and their attempt last night to be hip by responding to the State of the Union address on Snapchat. The tactic, of course, backfired after they used TV pundit Louis Virtel's famous Jeopardy! snap to advertise it.
Says Baume: "His Jeopardy! moment was a nationally broadcast symbol of queer pride. It was a victory over a trivia question but also over the stigma that would have shamed that gesture just a decade ago."
Watch Baume take down the GOP: