TONIGHT: Democratic debate hosted by NBC and the Professional Black Caucus from Charleston, South Carolina: NBC's Lester Holt and Andrea Mitchell.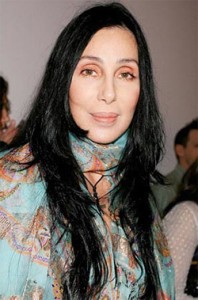 TAINTED: Michael Moore demands Michigan Governor be arrested for lead water in Flint, Michigan "because he 'knew that toxins, pollutants, and eventually lead was leaching into the water and being sent into the taps of people's homes.'" Cher chips in: "The entertainer and Icelandic Water are contributing more than 181,000 bottles of water to help alleviate what she called a 'tragedy of staggering proportions.'"
DEATHS: Conway, Arkansas gay activist Robert Lloyd dies: "Robert Lloyd fought for gay rights in Arkansas, even lobbying for same-sex marriage on the steps of the state capitol. Lloyd and his partner organized the parade in Conway, saying their mission was to teach tolerance and acceptance of the LGBT community in the south. Lloyd died of a heart attack last month."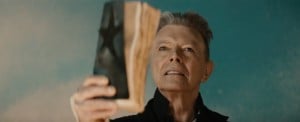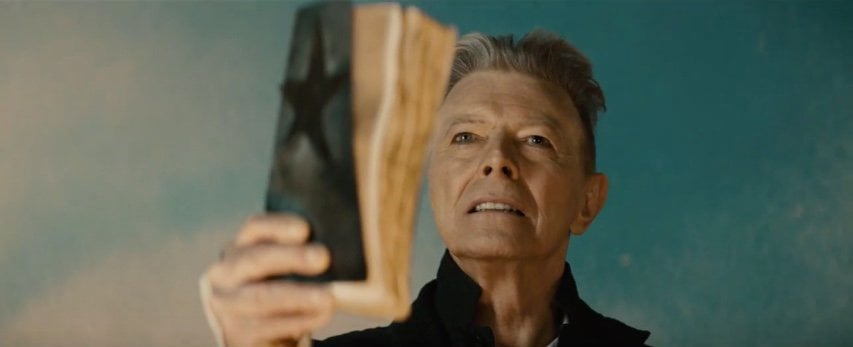 REMEMBRANCE: Last director to work with David Bowie speaks out: "So many papers said he looked glorious, was shining, but the moment he stepped of stage he keeled over, he physically collapsed. Thankfully all the performers had already left to the dressing rooms, so no-one saw. I sat there with him for twenty minutes until his wife came to him; we had to wait until he was strong enough to make it to the car. After his collapse I'd kept talking to him for twenty minutes about everything. He remained calm, but was so very vulnerable, so fragile. I miss him so much, I loved him. I think I might be the last person to work with him. The moment he got into his black car I knew this will be the last time I see him. I fully knew this."
NEW ORLEANS: The rock band Arcade Fire and the Preservation Hall Jazz Band held a special second line parade in honor of David Bowie called the "Pretty Things" parade which made its way through the French Quarter on Saturday.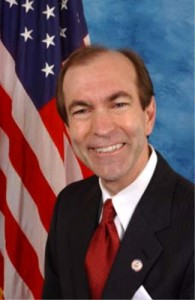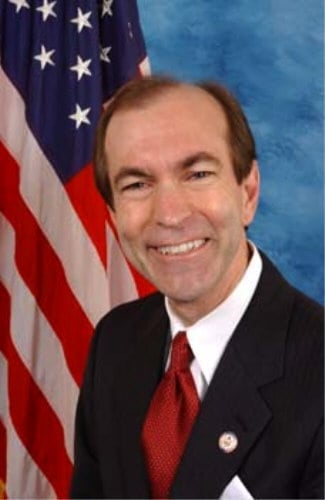 MONEY: Rep. Scott Garrett's anti-gay views are causing financial issues for the RNCC: "At a private caucus meeting, he got into a heated dispute with his colleagues by declaring that he'd withhold hundreds of thousands of dollars in National Republican Congressional Committee dues to protest the party's support for gay candidates. His outburst immediately caused a rift in the caucus." And… "Previously, Garrett has cruised to reelection, often by double-digit margins, confounding Democrats who have charged that the Tea Party Republican is out of step with his moderate district. But Bloomberg Businessweek reporter Josh Green, who wrote about Garrett's strained relationship with Wall St, tells  WNYC's Jami Floyd in this interview that his run of electoral victories might be coming to an end."
TWINSIES: Leonardo DiCaprio has a Russian doppelgänger:
Found: Leonardo DiCaprio's Russian doppelganger https://t.co/sap7UvbeVc pic.twitter.com/9LeHcCSKWJ

— Daily Mail Femail (@Femail) January 16, 2016
HURDLES: Researcher finds that LGBT women face tougher challenges in job searches: "After sending out 1,600 resumes to apply for more than 800 jobs, the study found that women with an "LGBT indicator" on their resume (represented in the study as work experience at an LGBT advocacy group) were about 30% less likely to receive a call-back than women who didn't have those indicators."
THIS TORTOISE COULD SAVE A LIFE: This is the last project Alan Rickman did before his death:

NETFLIX AND CHILL: Netflix announces premiere dates for a ton of shows including Orange is the New Black (June 17, 2016 at 12:01am PT) and Grace & Frankie (Friday, May 6, 2016 at 12:01am PT).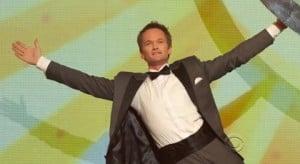 CASTING: Neil Patrick Harris joins Netflix's A Series of Unfortunate Events: "Paramount Television is producing the series in association with Netflix with Daniel Handler, the author of the books who uses the pen name Lemony Snicket, executive producing. A Series of Unfortunate Events tells the tale of orphaned children Violet, Klaus and Sunny Baudelaire who finds themselves in the villainous clutches of an evil uncle named Count Olaf who has designs on their family fortune.Jim Carrey played the plum and showy role of the uncle in the 2004 movie that also starred Meryl Streep. Now Harris would play him. The movie was directed by Brad Silberling who has also been tapped to direct the new series."
AVIATION: Prototype detachable cabin would eject in the case of a plane emergency: "Due to parachutes attached to the cabin, which would automatically open once the lower capsule is separated from the aircraft, passengers could land safely on water or on the ground. The prototype also includes storage space designed to hold luggage under the cabin, so that passengers wouldn't lose any of their personal belongings."
https://www.youtube.com/watch?v=LGTbs3hts0U
SUNDAY STUD: The people demand the disrobing of Nyle DiMarco in the new issue of Nylon magazine: