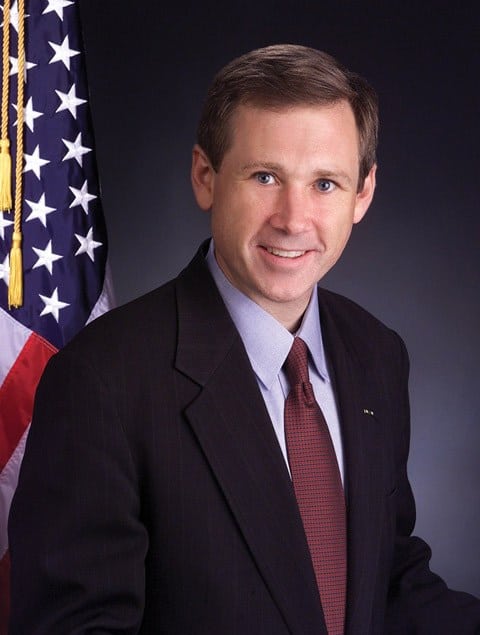 Mark Kirk (R-IL) has become the first Republican in the U.S. Senate to sponsor the Equality Act. If enacted, the Equality Act would amend the Civil Rights Act and Fair Housing Act to bar anti-LGBT discrimination.
Kirk told The Washington Blade, "Discrimination on the basis of being gay is against the law in Illinois and should be against the law nationwide."
Kirk's sponsorship of the Equality Act comes only 5 days after Illinois Congressman Bob Dold became the first Republican in the U.S. House to sign on a a sponsor of the bill.
"Senator Kirk has once again proven his leadership, by becoming the first Republican Senator to co-sponsor of the Equality Act," said Human Rights Campaign (HRC) President Chad Griffin. "His support for the Equality Act sends a strong message that fairness and equality are bipartisan values. It also reflects the view of the overwhelming majority of all Americans who believe that everyone, including LGBT people, should be able to have a fair chance to earn a living, provide for their families, and live free from fear of discrimination."
Kirk has been outspoken among Republicans for marriage equality and LGBT protections, but he did not elaborate on why he signed on to the bill six months after it was introduced. Still, Kirk's comment gives insight to tensions faced by lawmakers who represent states that ban LGBT discrimination but belong to a political party that has historically opposed LGBT-rights laws.
Kirk was elected to the U.S. Senate in 2010. Though he voted against the repeal of Don't Ask, Don't Tell, he signed an amicus brief urging the Supreme Court to legalize same-sex marriage nationwide in 2015 and was one of 11 Republican senators who voted in March to guarantee equal benefits for married gay couples. He also barred the anti-gay World Congress of Families from attaining a meting room in the offices of the U.S. Senate back in 2013.
Kirk has also been labeled a "closet homosexual" by right wing activist Sandy Rios and a "gay hypocrite" by Outrage blogger Kirby Dick. Kirk, however, has said that he is not gay.
In 2016, Kirk will seek to keep his U.S. Senate seat, facing off against Democratic Rep. Tammy Duckworth, who has co-sponsored the Equality Act in the House.
Meanwhile, gay Republican group Log Cabin Republicans, which opposes the Equality Act, has not changed its position on the legislation despite the Kirk and Dold's recent endorsements. Via The Blade:
"The Equality Act remains imperfect legislation with zero chance of passage," Angelo said. "It's also a purely partisan bill, as evidenced by the Democratic Congressional Campaign Committee actually declaring they would pour even more resources into defeating Congressman Dold this November after he declared his support for the Equality Act last week. I don't expect the DSCC to react any differently to Sen. Kirk."