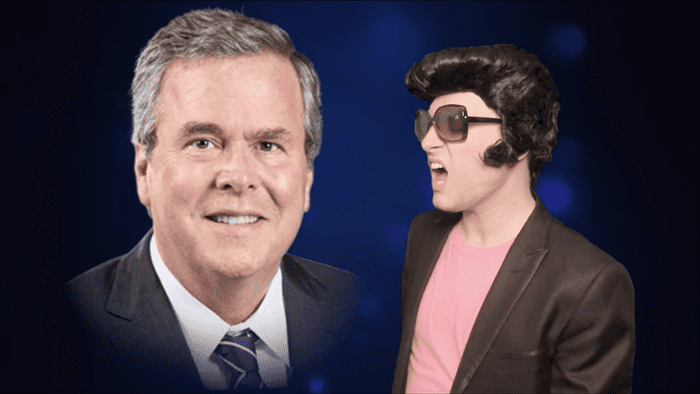 Randy Rainbow is sending off another failed GOP presidential hopeful from the 2016 election with a scathing musical farewell.
Randy first said "girl, bye" to Carly Fiorina after she failed to make a decent showing in the New Hampshire primary. Now it's Jeb Bush who gets the Grease-style buh-bye in Randy's latest installment of "GOP Dropout" (which is of course inspired by the song "Beauty School Drop Out").
As Randy says to Jeb!, "You're the Lorna, [and W is] the Liza."
Say goodbye to J E B Dropout, below.