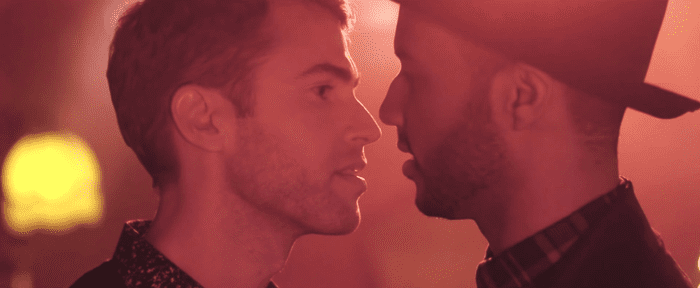 American Idol alumnus Rayvon Owen has come as gay in his new music video for his song "Can't Fight It."
Owen, who placed 4th in the 14th season of Idol, says that the song and the video are both very much about his coming to terms with his sexuality. In an interview with Billboard, Owen opens up about his journey to self-acceptance and why he didn't come out while on Idol.
Says Owen of his decision to come out now,
"First I had to become comfortable with myself and who I am as a person. For the longest time I kept that part of my life separate, away from music, away from a lot of things. As I was growing as an artist, I realized I was missing out on so much of my artistry by not connecting the two. It's easy to ignore when there are only a few thousand people who are fans and know who you are, but after Idol millions of people know me and I'm much more public."
Owen adds that a personal tragedy influenced his decision:
"Someone I knew passed away. He never got to live his truth, and there are many people who die young and never get to leave their mark or make a difference. I've been given such an awesome platform so why not use it to help, when there are so many people out there like me who haven't come to terms with who they are or even worse, have been kicked out of their home or who have been bullied or who have committed suicide. As long as this is happening, it's worth bringing this to people's attention. Since Idol and music in general have given me an opportunity to reach people's lives, why not get the conversation started?"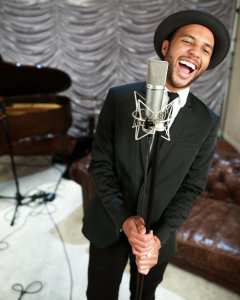 Owen released the video for "Can't Fight It" on Sunday, Valentine's Day. His love interest in the video is played by Shane Bitney Crone, whom you may recall from his heart-wrenching documentary Bridegroom. After Crone's partner of six years, Tom Bridegroom, died in a tragic accident, Crone was barred from attending Bridegroom's funeral by his family. Owen says that Shane's story "really inspired" him.
As for why Owen didn't come out while on Idol, he says,
"I was afraid. Here's a show that reaches so many people, including a lot of small town, conservative people, who grew up in the same environment I grew up in. I was afraid that if I shared this part of my life, would people vote for me? It's sad that I had to think that. I never said I dated a girl or I'm straight, but I never said I was gay, either. I just let people think what they think. Not just publicly but with the contestants, with the producers, with everybody. I decided to keep that to myself. Do I regret that decision? You can't go back and change it. You just learn from it."
Another reason for not coming out at that point is that he hadn't yet come out to his mom, which he wanted to do personally rather than on national TV.
Owen grew up Christian in the South and says that coming out to his mother was challenging but ultimately worthwhile. He hopes that his coming out will have a positive impact on LGBT youths struggling to come to terms with their sexuality in the face of bigotry:
"People are still getting kicked out of their homes and parents are still disowning their kids. My mother still loves me but it wasn't easy at first. And she said some things that she apologized for. She only knows what she knows from the community she grew up in, which is very similar to how I grew up. That's another reason why I'm doing this. I think it's a conversation that needs to be had in the church, especially as an African-American. There are so many LGBT people in the black church who are either leaving because they don't feel welcome or they're afraid to be who they really are…No kid should have to do what I did and pray to not be who they are. That's why I think it's important even in 2016 to say this…It took a lot for me to come to this point to want to talk about this. I think this issue is bigger than me. If I can contribute to that and help get the conversation started, it's really important."
Congrats, Rayvon!
Watch his new video, below.