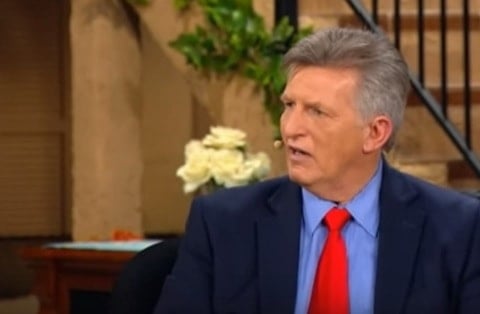 Devil-obsessed End Times radio host Rick Wiles – who has suggested in the past that Ebola could be the perfect solution to the "problem" of homosexuality in the U.S. – has claimed that Supreme Court Justice Antonin Scalia was murdered by Satanists to mark the beginning of "a dictatorial, fascist, police state regime" taking over the country.
Speaking on "Trunews" regarding "the possible occult connections" to Scalia's death, Wiles said the judge was murdered by President Obama and was a human sacrifice to mark the pagan Lupercalia festival.
Revealing the depths of his derangement, Wiles explained that because Scalia died on the 13th (the first day of Lupercalia) and on the 44th day of the year (Obama is the 44th president of the U.S.), the murderers "deliberately left the pillow on his face as a message to everybody else: 'Don't mess with us, we can murder a justice and get away with it.'"
He continued:
"And I assure you, there's a lot of frightened officials in Washington today, deep down they know, the regime murdered a justice. This is the way a dictatorial, fascist, police state regime takes control of a nation."
Comparing the "police state" to Russia under Stalin, he concluded that Scalia's death "is a message to people like me" to be afraid, be very, very afraid.
Listen via Right Wing Watch below.
https://soundcloud.com/rightwingwatch/wiles-scalia-a-victim-of-human-sacrifice
https://soundcloud.com/rightwingwatch/wiles-conservatives-face-extermination-after-scalias-death
https://soundcloud.com/rightwingwatch/wiles-scalia-death-sign-of-police-state