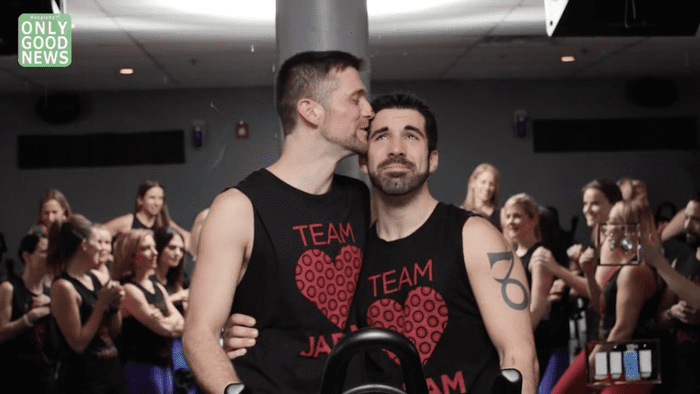 In case you're needing something to warm your heart this Wednesday, this gay marriage flash mob proposal ought to do the trick.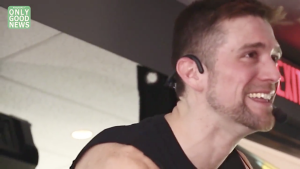 We've seen a fair amount of a flash mob proposals before and each manages to find a new way to add a creative spin on the meme. This latest iteration is no different. In it, Connecticut spin instructor Adam (above right) proposed to his boyfriend and fellow spin instructor Jared (above left and right) in what plays out as a choreographed love letter involving the couple's family and friends. Jared, who starts off teaching his spin class until Adam and his cohorts stage a coup, is caught completely off guard and left in tears by Adam's proposal.
The cycling studio where the two teach, JoyRide, shared more info about the couple's love story: 
Valentine's Day has long been designated as the day we tell our significant others and families we love them  – but Adam Keller, a JoyRide instructor, took it one step further. What a better way to share his feelings about fellow JoyRide instructor and boyfriend, Jared Marinelli, than a top-secret, choreographed, flash mob, indoor cycling class proposal?
Adam and Jared, now known as "Team Jadam," first met when Adam arrived at JoyRide's Ridgefield studio, looking for an instructor job, last March. Jared was originally tasked with training Adam, and they instantly connected. They admit they both had crushes on one another from the moment they met, and everyone who witnessed the two of them together, agreed there was instant chemistry.
A week into training, they had their first official date, and the rest is history. As Adam likes to say, "It was love at first JoyRide!  Jared says Adam helps him focus on what's important: "He helps me be more organized and motivated in every way. I am now actively trying to plan for our future, now that we're a family and are going to grow together."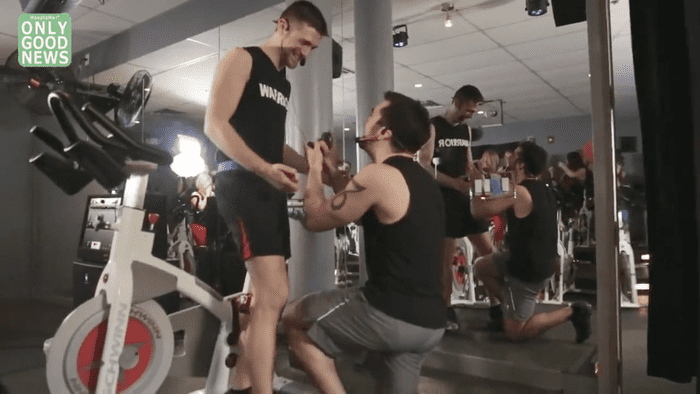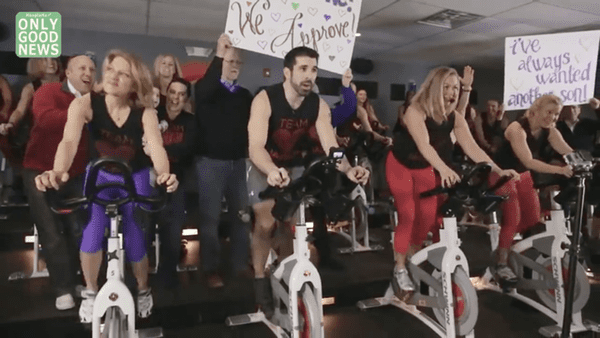 Watch the video of the proposal below and get ready to feel the feels, below.