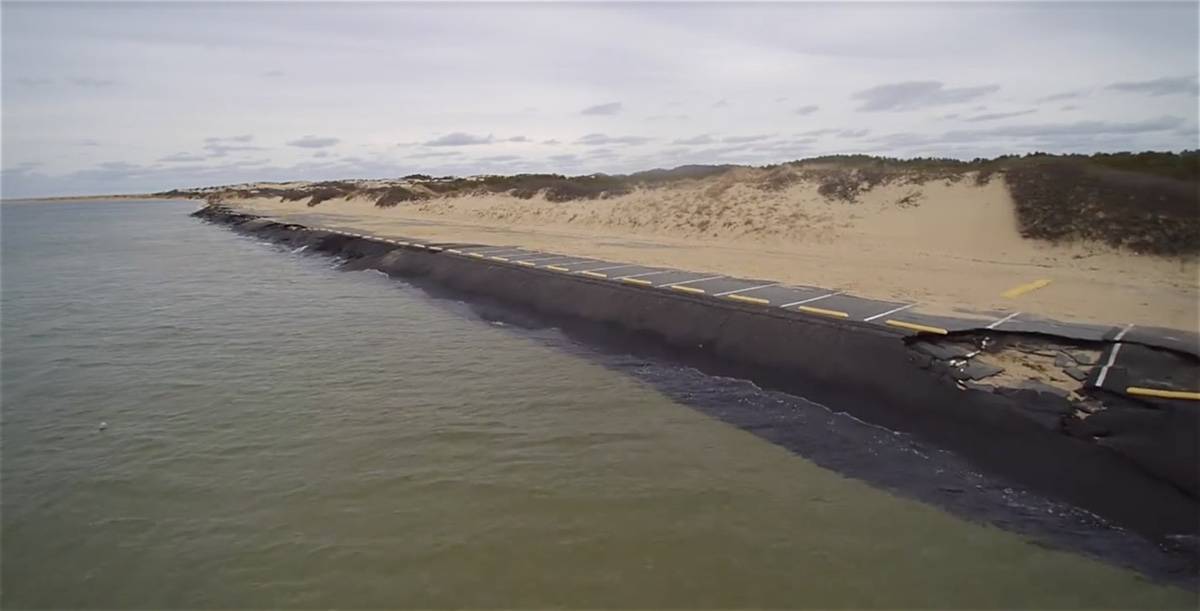 Few visitors make it to the gay and lesbian resort destination of Provincetown, Massachusetts and don't visit Herring Cove Beach at one point or another. Those of you familiar with Towleroad know how much we love it there.
In recent years, the beach has been damaged by storms over the winter, but those familiar with it will surely gasp at the shocking extent of the damage that has been done in this recent drone video, shot today, February 23.
It's unclear whether this was shot during high tide. Provincetown has a huge tidal range from 10 to 12 feet depending on the moon phase. But even so, much of the parking lot appears ready to be lost to the sea. Provincetown is situated at the very tip of Cape Cod, the profile of which has been dictated by the ebb and flow of the Atlantic Ocean over centuries.
And beaches often erode and rebuild naturally over the course of the winter. Change is a constant. But seeing this beach disappear would be heartbreaking for those whose summer memories reside in this place.
Watch:
https://www.facebook.com/1600114546922318/videos/vb.1600114546922318/1668759173391188/?type=2&theater