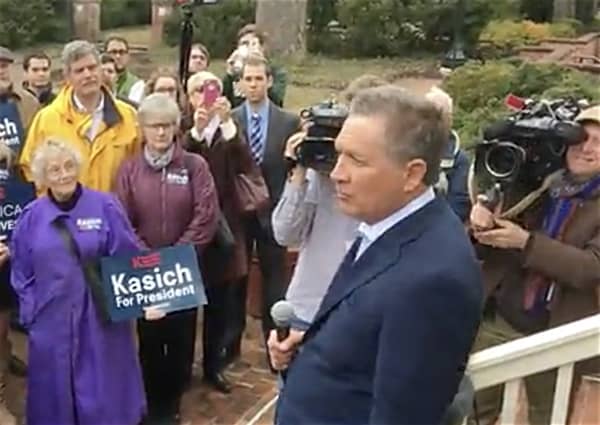 John Kasich touched on the 'religious freedom' debate during a talk on Monday at the University of Virginia where he taped a public affairs program called American Forum.
The Charlottesville Daily Progress reports:
Kasich, 63, also touched on a social issue that is often not embraced by the right, and especially in the recent Republican primaries: gay marriage. Kasich has said that he believes in marriage between one man and one woman, but has said before, and said again at the Miller Center, that it's time to move on.
"People talk about religious liberty, and I think frankly our churches should not be forced to do anything that's not consistent with them, but if you're a cupcake maker and someone wants a cupcake, make them a cupcake," he said. "Let's not have a big lawsuit or argument over all this stuff. Move on."
Watch Kasich speak to a crowd outside the taping: