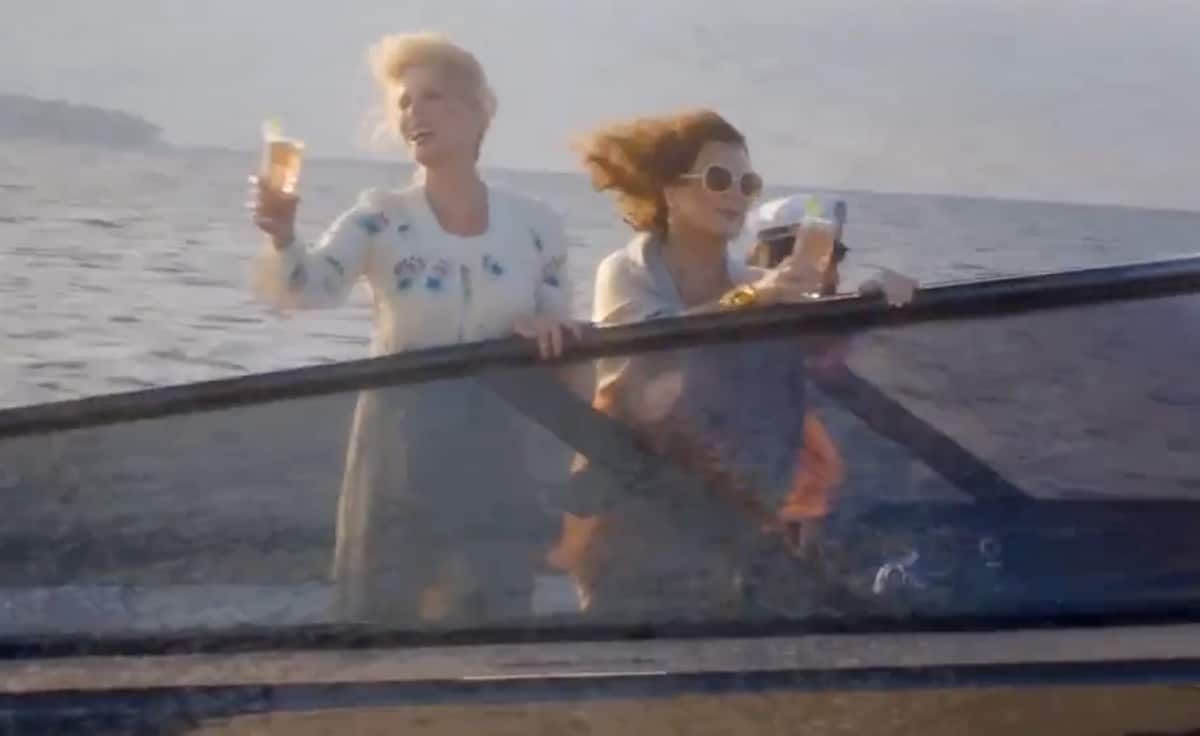 Pats and Eddy (Joanna Lumley and Jennifer Saunders)are motorboating to the big screen in the new Absolutely Fabulous: The Movie, and if this new trailer is any indication, Monsoon PR is branching out to become a full-fledged advertising agency.
The movie's plot, according to Variety:
In the movie, which is adapted from the BBC TV series, Edina and Patsy are still living the high life: shopping, drinking and clubbing their way around London's trendiest hotspots. Blamed for a major incident at an uber-fashionable launch party, they become entangled in a media storm, and are relentlessly pursued by the paparazzi. Fleeing penniless to the playground of the super-rich, the French Riviera, they hatch a plan to make their escape permanent, and live a life of luxury forever.
Director Mandie Fletcher (Black Adder, Absolutely Fabulous) helms the film, which was written by Saunders.
Straight up, on the rocks, and always with a twist. 
Watch:
[fbvideo link="https://www.facebook.com/AbsolutelyFabulousTheMovie/videos/205289496492701/" width="480″ height="400″ onlyvideo="1″]