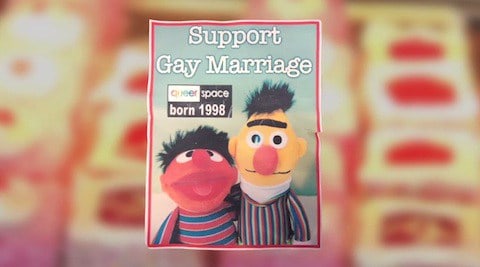 Leading UK gay activist Peter Tatchell has come out in support of a Belfast baker who was found guilty of discrimination for refusing to bake a cake with the slogan "Support Gay Marriage".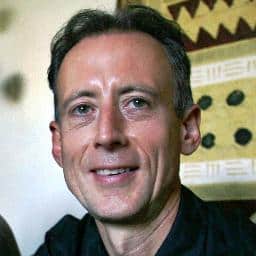 The Northern Ireland Equality Commission brought the case against Ashers on behalf of Queer Space activist Gareth Lee who had requested a cake featuring Sesame Street muppets Bert and Ernie for a private function marking International Day Against Homophobia.
In a ruling at Belfast County Court in May 2015, district judge Isobel Brownlie said:
"The defendants have unlawfully discriminated against the plaintiff on grounds of sexual discrimination. This is direct discrimination for which there can be no justification."
Ashers was ordered to pay agreed damages of £500 ($780) plus court costs. The appeal of the case is scheduled to be heard this week.
@Freedland I've changed my mind on the gay cake row. The law should not require bakers to promote same-sex marriage https://t.co/UGs8uJ12p4

— Peter Tatchell (@PeterTatchell) February 1, 2016
Tatchell writes, in The Guardian, "Much as I wish to defend the gay community, I also want to defend freedom of conscience, expression and religion."
He adds that this is not a "clear-cut" case of anti-gay discrimination.
I profoundly disagree with Ashers' opposition to same-sex love and marriage, and support protests against them. They claim to be Christians, yet Jesus never once condemned homosexuality, and discrimination is not a Christian value. Ashers' religious justifications are, to my mind, theologically unsound. Nevertheless, on reflection the court was wrong to penalise Ashers and I was wrong to endorse its decision.
The law suit against the bakery was well-intended. It sought to challenge homophobia. But it was a step too far. It pains me to say this, as a long-time supporter of the struggle for LGBT equality in Northern Ireland, where same-sex marriage and gay blood donors remain banned. The equality laws are intended to protect people against discrimination. A business providing a public service has a legal duty to do so without discrimination based on race, gender, faith and sexuality.
However, the court erred by ruling that Lee was discriminated against because of his sexual orientation and political opinions.
His cake request was refused not because he was gay, but because of the message he asked for. There is no evidence that his sexuality was the reason Ashers declined his order.
https://www.youtube.com/watch?v=NbPT8RcVt9Y
Tatchell says the judge erred in her ruling, and it could have a negative effect:
The judge concluded that service providers are required to facilitate any "lawful" message, even if they have a conscientious objection. This raises the question: should Muslim printers be obliged to publish cartoons of Mohammed? Or Jewish ones publish the words of a Holocaust denier? Or gay bakers accept orders for cakes with homophobic slurs? If the Ashers verdict stands it could, for example, encourage far-right extremists to demand that bakeries and other service providers facilitate the promotion of anti-migrant and anti-Muslim opinions. It would leave businesses unable to refuse to decorate cakes or print posters with bigoted messages.
Actor Patrick Stewart has also voiced his support for the bakers.
"…I found myself on the side of the bakers….It was not because it was a gay couple that they objected, it was not because they were celebrating some sort of marriage or an agreement between them. It was the actual words on the cake they objected to. Because they found the words offensive….And I would support their rights to say no, this is personally offensive to my beliefs, I will not do it. But I feel bad that it cost them £600 or whatever…"
Get Towleroad Headlines Daily.
News daily from one of the most trusted, independent, lgbtq owned and operated media outlets. Covering news, entertainment, science, media, art and more for almost 17 years.